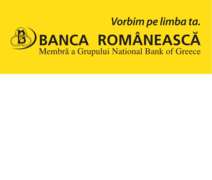 SENIOR  INTERNAL AUDITOR
Karrierestufe
Mittlere Stufe (2-5 Jahre)
Gesprochene Sprachen
Englisch
SENIOR INTERNAL AUDITOR
esponsibilities:
Conducts audits, mainly for Head Office/Network banking processes and activities, using internationally accepted auditing standards, methods, procedures and means, as well as the internal methodologies, etc.
Prepares specific audit work programs and specific testing procedure, by following the planned audit scope and taking into consideration the risk assessment performed;
Identifies process improvement opportunities, share best practices and develop audit programs with the objective to issue recommendations that strengthen internal controls' framework.
Identifies and assesses the risks for audited activities and identifies controls in place to mitigate the identified risks.
Discusses the results of the audit tests performed with the management of the audited departments in order to ensure that there have been no misunderstandings or misinterpretations of facts.
Prepares timely and complete reporting about the performed audits.
Ensures the follow-up for the implementation of audit reports' recommendations.
Cooperates with other audit team members and ensures timely finalization of audit work assigned from planning until draft preparation of the audit report;
Profile:
•nbsp;Bachelor/Master's degree (Economics or equivalent);
•nbsp;Professional experience of 3- 5 years (relevant experience in internal audit inbankingor in financial audit companies, with relevant financial services clients represents and advantage);
•nbsp;Very good computer skills;
•Professional certifications, in progress or obtained, are an advantage (ACCA, CIA, CRMA, CFSA, CAFR etc.);
•nbsp;The candidate must be able to adapt fast and easy to a competitive and changing working environment;
•nbsp;Pro-active, adaptive, good presentation, strong communication and organizational skills
•Very Good/Excellent English language
•Very Good/Excellent
Rigorous and methodological work approach;