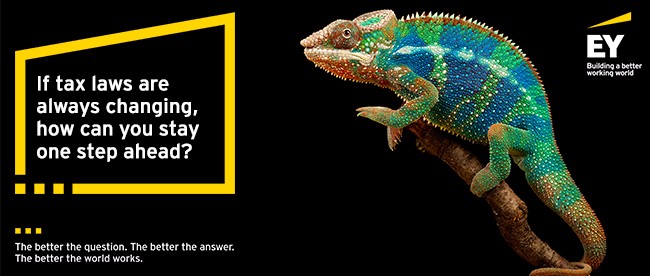 A vacancy has become available in the TAX Services Department of EY for a Senior TAX Consultant - Global Mobility. By becoming a part of EY, you will join a fast growing and dynamically developing department that is one of the key players in the Romanian market.
The opportunity
As a member of the Global Mobility team you will ensure accurate tax, social security, immigration and domestic payroll technical advice for EY clients, as part of the TAX Service Line.
Your key responsibilities
You will work with the client and engagement team to understand the clients business, provide practical implementable solutions, supports and takes ownership for the implementation of these recommendations
You must be able to demonstrate functional expertise in the areas of personal taxation (domestic and international), social security (Romanian and international) and domestic payroll
You will utilize the firm wide methodologies and tools, including computer based software solutions
You will prepares working papers and other documents in conjunction with serving the client (. proposals, engagement letters, presentations, final reports, personal tax computations)
You will provide guidance to assist juniors in reaching their full potential (. willingly addresses questions, contributes constructive on-the-job feedback and training, conducts meaningful and timely performance reviews) and assists them in designing and implementing individual development plans. You will also develop and coach other people
You will make sure of proper preparation, approval and sign-off of the contracts within the firm by the Partner/ Manager and with the client before beginning and engagement; escalates any quality issues to the practice, engagement Managers and Human Capital Leader proactively and ensuring these issues are addressed at the earliest.

Skills and attributes for success
Knowledge of English at intermediate level or above
Confidence in PC use (Word, Excel, PowerPoint)
To qualify for the role you must have
- Preferably Master Degree in Business Management, Economics or Law. Other qualifications are acceptable as well, depending on practical work experience in the requested areas
- 3 – 4 years in local/domestic payroll field
- Hands on experience in the following areas:
1. Expatriate tax compliance: income tax and social security computation in respect of income derived by expatriates in Romania, related social security issues etc.;
2. Personal taxation consultancy: regarding the tax status/ tax treatment of various types of income derived by Romanian nationals in Romania or from abroad;
3. Compensation: salary, benefits, perquisites, bonuses and long term incentives (stock options plans, etc.); compensation surveys;
What we look for
We are looking for a new team member prepared to begin working in a friendly team from December, who has a feeling for and an interest in consultancy and business. If you wish a career in an international company, with high focus on development and innovation, this vacancy is for you.

What working at EY offers
We don't want to brag, but …
We provide more than just a daily supply of fresh fruits, a gym membership and unlimited coffee.
Our motto is above everyone so we obviously have the best view over whole Bucharest.

We do not only provide smartphones, but alsmart working. With flexible working you are able to work from Starbucks where you enjoy your EY employer discounts on delicious Grande, sugar-free, non-fat, vanilla soy, double shot, decaf, no foam, extra hot, peppermint white chocolate mocha with light whip and extra syrup.

But let's be serious! EY is holding your hand to help you climb up that career ladder. Extra professional certificates and trainingsill lead you to get the red carpet laid down for you at Career promotion trainings. That means you start off with certified trainings that will introduce you to the exact working procedures and process. It is self-explaining that we support your learning with study leaves. And thanks to that over 70% of our team members have a chance to grow and get promoted every year.
About EY
As a global leader in assurance, tax, transaction and advisory services, we're using the finance products, expertise and systems we've developed to build a better working world. That starts with a culture that believes in giving you the training, opportunities and creative freedom to make things better.
Whenever you join, however long you stay, the exceptional EY experience lasts a lifetime.