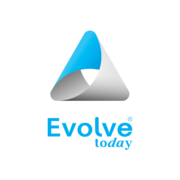 Senior Full Stack .NET Software Developer
Karrierestufe
Mittlere Stufe (2-5 Jahre), Höhere Stufe (5-10 Jahre)
Gesprochene Sprachen
Englisch
Brutto-Gehalt pro Monat
4500 - 5999 €
For our business partner, a global leading technology provider that offers complete Software Development, Web, Mobile Development and IT Consulting, with highly diversified enterprise projects, we are hiring a Senior Full-Stack .NET Developer.
If you have a talent for programming and want to apply your design and development skills to challenging problems, this is the position for you! This is your chance to be a part of the Improving team!
Come work with a company that believes that teamwork is the greatest competitive advantage and holds respect for people, providing a great place to work, and delivering quality results as core values.
This position's day to day responsibilities will challenge you to be both independent and highly collaborative.
It will require a problem solver with a positive attitude who loves to learn new things.
Compensation & Benefits:
Office Location: near Unirii – central location
24 vacation days plus all national holidays
Modern office environment with all the work and play amenities
Working in a friendly environment with a flexible program;
Working with new technologies on interesting enterprise level projects
Responsibilities:
Produce quality code based on Product Management specifications;
Mentor the middle .Net Developers employees, look for software and process improvements and drive innovation forward by proposing and using new solutions / technologies
Develop and maintain detailed and accurate documentation per all project standards;
Thorough technical knowledge in software development methodologies, design and implementation; Implement the design, testing, and support phases of software projects;
Communicate effectively with project managers and development team members to facilitate the understanding of deliverables, estimates, and prioritization;
Required experience
University / Bachelor's Degree;
At least 5+ years of .NET development
Strong knowledge of .NET Framework (C#, Entity Framework, etc) and SQL Server required;
Strong knowledge of Angularjs;
Experience in database architecture and design.
Strong knowledge of HTML, CSS, JS, jQuery
Proficient English.