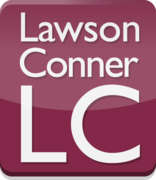 Senior Developer PHP (backend)
Karrierestufe
Mittlere Stufe (2-5 Jahre), Höhere Stufe (5-10 Jahre)
Gesprochene Sprachen
Englisch
* alle Sprachen sind obligatorisch
Brutto-Gehalt pro Monat
2500 - 2700 €
Lawson Conner is located in Bucharest at the ART Business Center, SectorBuzesti Street, Bucharest. Remote work possible!
Role summary:
The Senior Developer will report directly to the Lead Software Architect. You will be working on an application suite of FinTech software, in an Agile environment, using continuous delivery and TDD processes to deliver high quality applications. You will be largely working on a LAMP based technology stack, using the Symfony framework (3,4 and 4,1) as well as Node .js for background services.
Responsibilities:
Exposure to the full technology stack
Programming new software modules and components
Ensuring test suites are kept up to date with current development
Keeping database data secure and current with day to day procedures
Developing secure code, and being aware of ongoing security threats and vulnerabilities
Liaise with users to identify and specify business requirements
An understanding of financial compliance services is not necessary, but a willingness to learn and understand business processes is essential
Write well-structured and efficient code
Requirements:
At least 2 years experience in one of the main frameworks: Symfony or Laravel or Zend or Cake
PHP
Understanding of microservice approach to application development
Understanding of SOLID principles
Experience with RestAPI
Knowledge of/experience in one or all of the following: SQL databases (MySQL), caching (Redis orMemcached)
Knowledge of queuing technologies (RabbitMQ) would be beneficial
Knowledge of TDD process is advantageous
Knowledge of NoSQL databases (MongoDB) is beneficial
Knowledge of Agile/Scrum methodology would be a nice to have
Exposure to IDE environments project management tools (GitLab, Jira etc.)
Qualifications and Experience:
3-5 years commercial software development experience in PHP
Excellent verbal and oral communication skills in English
Enthusiasm to grow and learn from experienced colleagues
Process oriented working style with clear goal direction and output focus
What we offer:
Ongoing training from our experienced team members
The opportunity to work with the latest technology
Multiple business trips to London during the year to work with our team locally and share new
ideas and work on ongoing projects
A competitive remuneration package
Working within a fast growing organization with a highly motivated team
Office or remote work possible
Company Overview:
Lawson Conner is a leading global service provider to the asset management and financial advisory industries. Our clients are of institutional nature and range from specialised hedge fund managers to large asset management firms with well-established track records who utilise a broad array of investment strategies. Our software solutions are highly regarded in the financial services industry due to its high flexibility and high level of customization.