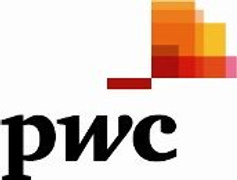 Senior Associate - Tax Reporting and Strategy
Karrierestufe
Mittlere Stufe (2-5 Jahre), Höhere Stufe (5-10 Jahre)
Gesprochene Sprachen
Englisch
The Opportunity
Our Tax Reporting and Strategy ("TRS") team provides Finance & Accounting outsourcing, Tax Compliance, Payroll Compliance and HR administration services, as well as conversion of data to local GAAP, tax accounting services, etc.
PwC is the leading practice in tax, assurance and advisory and offers a diverse range of services and therefore opportunities for newcomers to our organization.
In order to develop the expansion of our TRS team, we are currently looking for a Senior Associate - Tax Reporting and Strategy (TRS).
Our Tax Reporting and Strategy team is growing exponentially, and as a senior you'll play a key role in that growth. Working across all industries, you'll develop your career by communicating creative, strategic goals both internally and externally. It's all about listening to and understanding our clients to give them a truly exceptional experience in a field where there really are no off-the-shelf recommendations.
The Role
Joining as Senior Associate in TRS, you can expect to be involved in a variety of interesting, challenging and diverse projects.
That means you'll need to think on your feet and challenge existing practices to develop answers to complex issues. You'll also be collaborating with colleagues across multiple service lines in order to build relationships and identify opportunities for our clients to benefit from our knowledge in other areas.
You will:
Participate in various engagements (preparation of the accounting and tax compliance evidence in compliance with the applicable Romanian accounting and tax regulations, preparation of specific management reports according to the client group requirements, GAAP conversions, tax compliance, etc.);
Review the deliverables tailored to client needs (accounting records, tax returns, group reporting, etc.);
Assist team in drafting proposals;
Establish and maintain relationship with client management;
Continually learn, share knowledge with other team members;
Building relationships with colleagues across multiple service lines to provide seamless integrated service;
Managing performance and identifying opportunities to improve our products and processes.
Knowledge, Skills and Experience
You hold an university degree in Economics, Finance, Accountancy;
You have 2 to 4 years of relevant work experience of accounting and tax compliance;
ACCA - qualified or in progress;
You have strong accounting knowledge, particularly in local GAAP. IFRS is an advantage;
Excellent computer knowledge plus ability to work with special accounting ERP's, such as Microsoft Navision, SAP.
You have strong analytical and problem solving skills, with an execution focus.
You have strong English language skills.
Eager to dive into new topics and to learn new skills
Advanced written and verbal communication skills
Highly adaptable and open to change
We offer:
Interesting career development options and challenging assignments for top Romanian and international clients;
International mobility and short term projects abroad;
A professional and team-oriented work environment;
Great colleagues to work with;
Up-to-date technologies and methodology;
Professional development and training opportunities in Romania and abroad.