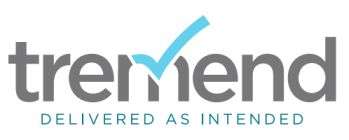 Android Developer
Karrierestufe
Höhere Stufe (5-10 Jahre), Mittlere Stufe (2-5 Jahre)
Gesprochene Sprachen
Englisch, Rumänisch
We are looking in Brasov for a Senior Android Developer that wants to push mobile technologies to their limit.
Responsibilities:
Act like a technical leader for multiple Android applications (both legacy apps and new apps). Constantly update libraries within the app, keep performance metrics in sight (Code-coverage, code quality).

Managing the full technical life-cycle of Android applications during each development phase;

Designing and developing advanced applications for the Android platform;
Translating design and wireframes into high quality code;

Ensure the best possible performance, quality, and responsiveness of the application.
What we are looking for:
Fluent in Kotlin (at least one project developed in Kotlin);

Strong knowledge of Java;

Strong knowledge of Android SDK and the Android build system;

Strong knowledge of Android UI design principles, patterns, and best practices;

Working knowledge of the general mobile landscape, architectures, trends, and emerging technologies;

Working knowledge in HTTP, REST API and API testing tools.

Experience with offline storage, threading, and performance tuning;

Knowledge of the open-source Android ecosystem and the libraries available for common tasks;

Good knowledge for benchmarking and optimization using Android tools;

Fluent in reading, writing and speaking English.
Nice to have:
Knowledge of Android NDK;

Have published one or more Android apps in the app store;

Knowledge of other web technologies and UI/UX standards;

Test driven development or any exposure to automated testing;

SQLite and relational database knowledge.
Some business facts about Tremend:
12 years of software development;

1st place among Romanian companies in Deloitte Fast 50 CE;

300+ high complexity projects;

60+ million people using our;

Clients in 15 countries on 3 continents (North America, Europe, Asia);

20 internationally awarded projects;

Top EU telecom clients.
Some cool facts about Tremend:
5 top global car manufacturers use our software;

One of the startups we worked for was acquired by Google®;

One of the founders climbed Mont Blanc (the other one does triathlons).
Some friendly facts about Tremend:
Nothing short of legendary buildings;

Fruit days;

Bonus days off with seniority;

Working from home days;

Premium medical insurance;

Performance bonuses;

And again, legendary corporate parties.
We really welcome people:
Ready to learn new things (we have some amazing mentors here);

Able to teach us new things (we really appreciate and reward experience);

Who don't want to be just another cogwheel in a huge code factory;

Wanting their work and skills to be recognised and appreciated.
Want to know more? Send an email, even if you don't see an open position that fits your description. Simona, our HR manager, is amazing and cool and recognizes good people in a glance (and she approved this text, thanks, Simona).