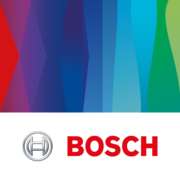 Senior Accountant (f/m)
Karrierestufe
Mittlere Stufe (2-5 Jahre), Höhere Stufe (5-10 Jahre)
Gesprochene Sprachen
Englisch
"Made by Bosch" stands for exceptional quality of a global player. We invest in the future by steering a consistently profitable course. With your commitment, you can also help protect the long-term success of the Bosch organization. As market leader, the Automotive Electronics Division offers innovative electronic systems, photo voltaic inverters, control units, sensors and semiconductors. Be part of our innovative and growing Bosch team in Cluj!

Tasks and responsibilities:
- Is responsible for Intercompany Accounting (AR, AP, Reconciliation)
- Inputs the Intercompany invoices for services in SAP (AP)
- Maintains records of all financial documents with appropriate supporting documents
- Does monthly reconciliation of the assigned GL accounts
- Ensures compliance with IFRS, LGAAP regulations and Bosch Central Directives
- Is actively involved in month end closing process
- Participates to preparation of financial statements
- Verifies the trial balance and the balance sheet
- Offers support during internal and external audits and yearly Stocktaking
- Implements projects related to accounting processes
- Prepares various reports as required

Ideal candidate's profile:
• Minimum 5 years working experience in Finance & Accounting;
• University degree in Finance & Accounting;
• Knowledge of IFRS and local tax legislation
• Fluent English, written & spoken
• Strong knowledge of MS Office
• Knowledge in SAP or other ERP Systems preferred
• Independent and hard working, self-motivated, well organized and very responsible
• Reliable & accurate, team oriented, able to work under time pressure

Additional skills that are considered a plus:
• Experience in a production unit
• German language
• CECCAR / ACCA certificate.

Online-Interview
What is your motivation to apply for this position?
Why do you want to work for Bosch?