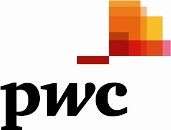 Senior Accountant
PricewaterhouseCoopers is currently looking for a Senior Accountant to join our Finance & Accounting Department. We are looking for a highly experienced person with very good Accounting & Tax knowledge.
Requirements:

• University degree in Finance & Accounting;
• Highly experience in Accounting & Tax; CECCAR member is a plus;
• Very good knowledge of field-related legislation;
• Good English language communication capability;
• Excellent computer skills (Word, Excel); experience with accounting software SUN System is a plus;
• Ability to work independently, flexibility, organized, proactive, team player, self-motivated, accurate and results oriented.
Responsibilities:

• Verify the accounting records according with legal requirements and internal procedures;
• Month end reconciliations (stocks, debtors, creditors, banks, fixed assets, VAT, P&L, etc.);
• Verify the trial balance and the balance sheet;
• Preparation of financial statements & tax returns;
• Prepares financial reports / annual and monthly/ required by accounting and tax legislation or company's management;
• Ad hoc support to all departments within the company.
We offer:

• Challenging and rewarding work environment;
• Systematic education process to support professional and personal development and on-the-job training;
• Professional and team-oriented work environment.