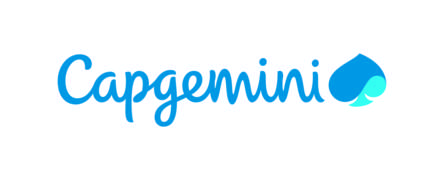 Senior Accountant
Karrierestufe
Mittlere Stufe (2-5 Jahre), Höhere Stufe (5-10 Jahre)
Gesprochene Sprachen
Englisch
About us:
Capgemini is present in over 40 countries and celebrates its 50th Anniversary year in 2017. A global leader in consulting, technology and outsourcing services, the Group reported 2017 global revenues of EUR billion.
Together with its clients, Capgemini Romania creates and delivers business, technology and digital solutions that fit their needs, enabling them to achieve innovation and competitiveness. A deeply multicultural organization, Capgemini has developed its own way of working.
Bring your talent and passion to Capgemini Romania – sharpen your skills, build an extraordinary career and play a key role in creating solutions that transform organizations and communities around the world.
Learn more about us at
What will you be doing?
Compiles, consolidates and record accounting and finance information to produce statements, schedules, filings, and reports of a complex nature.
Responsible for the complex activities associated with project accounting and maintaining ledger accounts records and reports.
Maintain support to facilitate review, auditor scrutiny, as well as conform with internal control procedures.
Review sales agreements to identify accounting issues and monitor compliance with the company's revenue recognition policies.
Collaborate with sales, operations and legal to business endeavors and evaluate impacts to revenue recognition and other complex transactions and communicate key risks to accounting management.
GL posting and control daily per each production unit.
Maintain and update internal control documentation for technical accounting matters and support audits of related controls
Provides technical advice, assistance and training to other colleagues, management and other functional areas.
Monthly/Quarterly/yearly closing & reporting tasks, Balance sheet reconciliation.
Performs other duties as assigned.
equirements:
Education: Bachelor's degree or equivalent.
Field of Study: Accounting, Finance or a related discipline.
+5 years of relevant experience in accounting
Fluency in English.
Experience with GFS - Oracle Application is a plus.
Quick thinking, very well organized, reliable and able to multitask and meet deadlines.
Optimistic, friendly and flexible, problem-solving attitude.
Quickly integrating and a team-player.
Good communication and presentation skills.
What we offer:
Permanent employment contract;
Attractive benefits package: meal tickets, medical services, private pension, gym discounts;
Challenging job in a professional and multinational environment;
Opportunity to gain skills, knowledge and experience, together with highly marketable specialists;
Opportunity to work with Global TOP Clients on large projects;
Dynamic, international working environment;
Team events (team buildings, team hangouts, Christmas party, etc.).