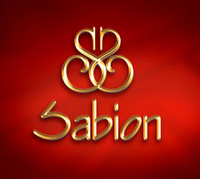 Security and Doorman
The Doorman is the connecting link between the guest and the Gallery. We present the most beautiful jewels and arts pieces in the most award-winning stores in Romania That's why we want to offer our customers the best shopping experience they can find in Bucharest.


Job descripition.
Specific responsabilities of the doorman includes, but not limited to this, the following tasks:
Welcomes guests on their arrival in a professional manner with an emphasis on hospitality.
Provides support to the Sales Consultants as required in cases of emergency.
Provides support in maintenance activities of the store.
Store security.
Supports the activities in representing the company at various events.


The ideal Candidate:
Nice looking.
Graduate of a sports school could be an advantage.
Advanced English would be an advantage.
Team work.
B Cat. driving license.
Very good communication skills.
Positive attitude.
Customer oriented.


We offer:
The job could be intrest for young man, students, sports men, etc, as the work schedule is extremly flexible. The working hours are 10 AM-19 PM every other day. Working hours on Saturday 10 AM – 15 PM, every other week. Sundays are always off.
Our entrance salary offer is 2000 RON gross salary plus meal tickets for the working days.

Important notice:
If the candidate wants to go deeper into the jewelry world, and perhaps to follow a career in this field, we can provide training courses.

Those interested in this job are asked to submit a CV accompanied by photo. Those who obtained diplomas or qualifications in various fields (related to this ad or additional) are asked to attach them as they could be an advantage in the final selection.

CV submited on paper form will not be refunded. Only selected candidates will be contacted.


CV can be submitted:
- Attached on an e-mail at
- Directly on the shop: Galeriile SabionVictoriei Square.