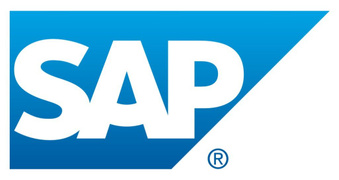 Perl Developer
Karrierestufe
Mittlere Stufe (2-5 Jahre), Höhere Stufe (5-10 Jahre)
Gesprochene Sprachen
Englisch
PURPOSE AND OBJECTIVES
The SAP HANA Enterprise Cloud (HEC) is building the bridge for SAP on premise customers towards SAP cloud.
The SAP Managed Cloud Delivery (MCD) is the operations organization of the SAP HANA Enterprise Cloud, which offers and provides real-time cloud platform, infrastructure and managed services focusing on fast time-to-value at reduced cost and risk.
Our Team is part of the Cross-Delivery Unit, which is a sub-unit of the MCD that handles MCD cross topics in a highly dynamic working environment.
In our team, you will be part of an expert group mainly located in Bucharest.
The team is owning, driving and supporting the MCD Monitoring service with your deep expertise and put your ideas into action with maximum impact.
The MCD Monitoring Team has the following responsibilities:
Assure the service quality of the monitoring system
Update, operate and design the architecture of the monitoring landscape
Requirements Engineering (Roll-in / Roll-out)
MCD monitoring Performance testing & Validation (Blueprint)
Operations Level Agreements with partners and vendors
TECHNOLOGIES USED IN THIS ROLE
Icinga2 core
Bash and Perl custom scripts, with an opening towards other scripting languages ( . Python )
Internal tooling for automation ( planning to migrate towards Chef )
GitHub
EXPECTATIONS AND TASKS
You are responsible for the MCD monitoring checks development, testing and deployment

Primary contact for the monitoring check-development
Debug, test and enhance the existing checks with Perl/Shell script development
Manage the backlog for the monitoring checks

Detailed planning of backlog and schedule of development
Debug, develop and test the monitoring framework with checks written in Perl/Shell script
Willingness to work in a cross functional team with different locations and cultures
EDUCATION AND QUALIFICATIONS / SKILLS AND COMPETENCIES
Bachelor's degree required from an accredited university ( preferred Engineering or Computer Science or Informatics or Cybernetics )
Very high proficiency in IT landscape ownership, stakeholder communications and presentations is required
REQUIRED SKILLS
Experienced as a Perl/Shell/Python scripting developer
A deep passion for scripting and automation
Working experience with a monitoring framework or willingness to learn
Demonstrating profound knowledge of defining standards and specifying enabling tools
Experienced in backlog planning, release management ( GitHub ) and testing.
Discipline to develop and test in highly critical working environment.
Affinity in documentation
WORK EXPERIENCE
Several years of working experience as a scripting developer
Two+ years of working experience with SAP Cloud services units preferred
Several years of experience in SAP basis . with SAP Technology Consulting, preferred
Professional experience with large, multi-national software/IT organizations
Fluent in English is a MUST
Fluent Romanian
Any other language is an asset