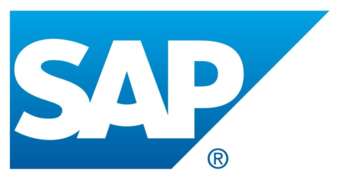 SAP FI/CO Consultant
Karrierestufe
Mittlere Stufe (2-5 Jahre), Höhere Stufe (5-10 Jahre), Einsteiger (0-2 Jahre)
Gesprochene Sprachen
Englisch, Deutsch
Come work in one of the biggest software companies in the world with great benefits and opportunities to learn the last technology, develop your abilities, acquire new skills and advance in the consulting career.
The company:
Have you considered joining to the largest consulting practice in the world? SAP is the world leader in enterprise applications in terms of software and software-related service revenue and works with world-renowned clients. You probably have products from those companies and use them daily.
We are offering great mentoring programs for juniors and development programs for seniors
We're on the cutting edge of technology – you'll be working with Fiori based Applications, S/4HANA on premise and cloud systems or Central Finance
Highly requested:
This is for you if you have relevant work experience as SAP Financials - SAP Consultant or Key User in a Finance & Controlling role and/or Business Financial Analyst with technical abilities.
If you have experience in working in an international environment and good knowledge in S/4HANA area, even better!
Strong communication, problem solving and presentation skills are also required. Advanced German and/or French is a big plus.
Ready to travel for assignments across EMEA or worldwide up to 80% of working time.
The position:
We are looking for a SAP FI/CO Consultant who facilitates the implementation and support of solutions to enhance the clients' business functionality and overall performance. Competitive salary and benefits. Travel across EMEA region or worldwide up to 80% of working time.
Be actively involved in the preparation, conceptualization, realization and Go Live of customer implementation projects
Assist in the development of the overall project plan (scoping process) as well as individual work plans; acting as liaison with client for troubleshooting (investigates, analyses, and solves software problems)
The location:
SAP is located in Romania in Bucharest, Cluj and Timisoara. The job can be located in either one of those 3 cities.
Why you should apply:
Top benefits
SAP Certifications
Unlimited access to the new SAP technologies
Bonus program
Travel across all Europe
We need to add consultants who can thrive in this fast-changing environment and continue our tradition of driving customer success. Applytoday and became a member of our great team!