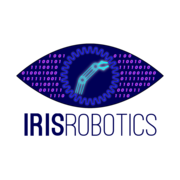 Sales representative B2B
Karrierestufe
Einsteiger (0-2 Jahre), Mittlere Stufe (2-5 Jahre)
Gesprochene Sprachen
Englisch, Rumänisch
We are looking for an experienced National salesman to contribute to our company's sales objectives. Your responsibility include building long-term client relationships.
As a National salesman, you should use your creativity and thorough knowledge of sales processes to provide innovative ideas for business growth. Communication and team management skills are also essential for this position.
Ultimately, you should aspire to develop and maintain successful relationships with large, distributed customers.
Responsibilities
Develop and implement effective sales strategies
Establish productive and professional relationships with key personnel in assigned customer accounts
Negotiate and close agreements with large customers
Monitor and analyze performance metrics and suggest improvements
Prepare monthly, quarterly and annual sales forecasts
Perform research and identify new potential customers and new market opportunities
Provide timely and effective solutions aligned with clients' needs
Liaise with Marketing and Product Development departments to ensure brand consistency
Stay up-to-date with new product launches and ensure sales team members are on board
Requirements
Proven work experience as a National salesman
Knowledge of CRM software and Microsoft Office Suite
An ability to understand and analyze sales performance metrics
Solid customer service attitude with excellent negotiation skills
Strong communication and team management skills
Analytical skills with a problem-solving attitude
Availability to travel as needed
BSc degree in Sales, Business Administration or relevant field
We are a company that provide software with artificial intelligence and computer vision for embedded systems that main focus is to build animatronics humanoid robots.