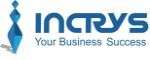 Sales & Marketing Internship
Karrierestufe
Einsteiger (0-2 Jahre)
Gesprochene Sprachen
Englisch - fortgeschritten, Rumänisch - fortgeschritten
Job Description
The position will be responsible for lead-generation and marketing tasks, contributing ideas to the company's lead generation strategy. Working closely with the Online Marketing Specialist and the Business Developer, this candidate should be an organized, analytical mind with a lot of enthusiasm and determination to add to our team. Our ideal Sales & Marketing Associate feels at home in a flexible, dynamic environment and speaks English as if it were their native language.
Mandatory Skills
Lead Generation/Business Development techniques and knowledge of related tools & trends
Great Excel skills
Research & Analytics
Nothing short of impeccable English capabilities, both written and spoken
Goal-oriented, analytical thinking
Experience in working with LinkedIn
Comfort and ease talking to new people and adapting to their personalities and ways of approaching business
Nice to have Skills
Friendliness around a strong Analytics tool (Google Analytics)
Experience in using an email marketing service (MailChimp)
Benefits
Motivating salary
Stimulating working environment
Medical insurance
Annual team building
Opportunities to learn and grow your skills
Online-Interview
What is the result of multiplying all the figures from 0 to 25?