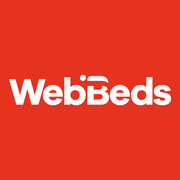 Sales consultants
Karrierestufe
Einsteiger (0-2 Jahre), Mittlere Stufe (2-5 Jahre)
Gesprochene Sprachen
Deutsch, Englisch, Französisch, Italienisch, Spanisch, Portugiesisch
Calling all multi lingual speakers!
Can you speak a 2nd or even 3rd European Language?Our centrally located contact centre in Cluj is on the hunt for speakers of European languages who also have excellent English ability.
Online Republic is part of theebjetroup and is a global e-commerce business based in Auckland with 200+ staff and offices in NZ, Australia, China, Romania and Philippines. From our Auckland HQ we take on the world in three online travel categories: car rental,otorhomeental and cruise holidays -
If you are passionate about travel and want to start a career in e-commerce sales, Online Republic has a fantastic opportunity for you. We will provide you with a 'red carpet' experience to train and develop you into a world class Sales Consultant. Our dedicated training will teach you all there is to know about Motorhomeepublic ( reservations teams are humming 24/7, where we take 1000's of calls a week from customers around the world. The aim of the game is to book a major component of our customers dream holiday.
What will you do?
Manage the processing of Motorhome bookings to customers over the phone
Convert email and phone enquiries into confirmed bookings
Sell our add-on products to customers wherever possible
Provide backup support to the reservations processing team during peak seasonal needs
Provide language support to the reservations processing team and Customer Care team
Provide world class service to our inbound existing customers
Suggest and sell alternative rental options to customers where applicable
Identify and cross-selling additional Online Republic products and services
What we are looking for?
Enthusiastic people who want to develop and grow their sales skills
Able to manage customer interactions in 2 or more languages – specifically English, Spanish, French, Italian, Portuguese, German.
To be flexible in working hours to ensure coverage and optimization of sale activities.
High levels of enthusiasm and motivation
The ability to listen to what our customers are telling you and get them into the right vehicle
Someone with a very high standard of communication, both written and verbal
The ability to pick up systems and technology quickly and confidently
Someone who can adapt quickly and easily and who is not afraid to change their thinking
Respect underpins everything we do here
What's in it for you?
An amazing training experience from day one, where you will be trained and supported extensively to ensure your success
To work alongside a cool team of like-minded people who will support and encourage you (and have a little healthy competition along the way)
The opportunity to learn and grow with one of NZ's leading online organisations
Online-Interview
Do you speak a European Language as well as English, is so which one?
Do you have any Sales experience?
Do you wish to work in Cluj Napoca?