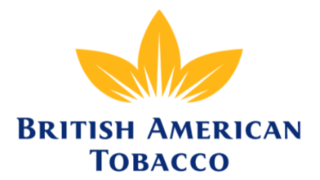 Reward & Benefits Team Lead
Karrierestufe
Mittlere Stufe (2-5 Jahre)
Gesprochene Sprachen
Englisch - fortgeschritten
* alle Sprachen sind obligatorisch
British American Tobacco Global Business Servicesurrently hasn exciting new opportunityor an experienced Reward and Benefits Team Lead, joining us on a permanent basis, in our Bucharest offices.
Principal Accountabilities
Ensures the effective and efficient delivery of specialist services in line with agreed KPIs and SLAs
Leads and develops a team of Reward & Benefit Specialists that are competent in the processing and administration of specialist services and are continually developed to achieve a higher performing service offering
Manages all people management activities for a team of Reward & Benefit Specialists, ensuring effective on-boarding, performance management, development and adherence to policies and processes to meet the desired levels of service
Has deep specialist knowledge of Reward & Benefits service delivery and compliance issues in order to act as a point of escalation for Specialists with complex queries
Prioritises the workload and requests for Reward & Benefit Specialists
Ensures that Reward & Benefit processes and standards are maintained and proactively identifies continuous improvement opportunities to drive service improvement
Professionally delivers projects to achieve long term benefits, maintaining a clear view of the project objectives, risk areas and engagement methodologies required to gain stakeholders buy-in and delivery. Implements appropriate risk mitigation to reduce risk likelihood and impact on delivering the project
Collaborate to manage updates to internal shared service documentation
Supports in the delivery of cyclical and ad-hoc reward activities
Knowledge, Skills and Experience
At least 3 years Reward experience, shared services / BPO experience represents a plus
At least 1-year people management experience represents an advantage
The role will operate at a Regional Level, with various stakeholders, therefore the successful candidate must have the ability to manage good client working relationships as well as understanding customer requirements and approaching solutions in a suitable way.
Proven knowledge of and experience with data analysis. Excellent Excel skills are a must
Excellent interpersonal skill set, with the ability to communicate and present ideas coherently.
British American Tobacco is one of the world's leading multinational companies, with brands sold in over 200 markets, made in 44 factories in 42 countries.
We are proud that we are consistently among the top 5 companies on the London Stock Exchange.
Our portfolio includes our world-famous Global Drive Brands – Dunhill, Kent, Lucky Strike, Pall Mall and Rothmans – along with many other leading international brands, such as Vogue, Peter Stuyvesant and State Express 555.
Alongside our traditional tobacco business, we are also developing products that offer consumers potentially less risky alternatives to regular cigarettes. Our Next Generation Products are already leading the way in the Industry of vapour and tobacco heating devices. We continue to develop a solid portfolio of consumer solutions which already include well known global brands like Vype, glo and Voke.