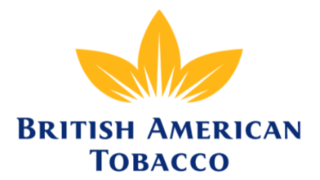 Reward & Benefits Analyst
Karrierestufe
Einsteiger (0-2 Jahre), Mittlere Stufe (2-5 Jahre)
Gesprochene Sprachen
Englisch - fortgeschritten
* alle Sprachen sind obligatorisch
British American Tobacco Global Business Services currently hasn exciting new opportunity for a Rewards and Benefits Analyst, joining us on a permanent basis, in our Bucharest offices.
Principal Accountabilities:
Assists with the resolution of complex employee queries related to Reward;
Is responsible for processing transaction requests and group changes . annual bonus schemes;
Provides specialist technical expertise for the implementation of Reward initiatives;
Coaches and provides feedback and training to upskill the junior population to more effectively answer Reward related queries in line with the aim of BAT's Channel Strategy to resolve HR queries at lower tiers;
Proactively manage Reward technology solutions using the HR procedures and guidance available to them;
Monitors own performance against service standards to ensure that support and services are provided in line with established SLAs & KPIs;
Ensures the collection, maintenance, accessibility and relevance of HR knowledge and content related to specialist area through the channels in line with BAT standards.
Works closely with relevant CoE to ensure specialist content hosted on knowledge management channels is in line with the strategy and works with the Knowledge & Content Manager to upload as appropriate.
Essential requirements
University Degree
1-2 years' functional experience in a similar position - Rewards;
Fluency in English language;
Experience with MS Office tools and data manipulation tools - Excel (medium to advanced level);
High quality and accurate administration of HR services and processes, as appropriate to the role and customer need;
Understands the total reward principles and how to apply Compensation and Benefits solutions across the short and long term;
Professionally delivers projects to achieve long term benefits, maintaining a clear view of the project objectives, risk areas and engagement methodologies required to gain business buy-in and delivery;
Demonstrates excellent verbal and written communications across different audiences and channels;
Customer Service Experience
British American Tobacco is one of the world's leading multinational companies, with brands sold in over 200 markets, made in 44 factories in 42 countries.
We are proud that we are consistently among the top 5 companies on the London Stock Exchange.
Our portfolio includes our world-famous Global Drive Brands – Dunhill, Kent, Lucky Strike, Pall Mall and Rothmans – along with many other leading international brands, such as Vogue, Peter Stuyvesant and State Express 555.
Alongside our traditional tobacco business, we are also developing products that offer consumers potentially less risky alternatives to regular cigarettes. Our Next Generation Products are already leading the way in the Industry of vapour and tobacco heating devices. We continue to develop a solid portfolio of consumer solutions which already include well known global brands like Vype, glo and Voke.