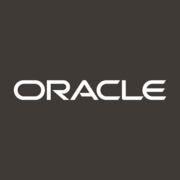 Revenue Recognition Analyst
Karrierestufe
Einsteiger (0-2 Jahre)
Group Overview
The Revenue Recognition group ensures the consistent application of Oracle's Corporate Revenue Recognition Policies via the review of global license, hardware, support, consulting, and other services contracts.

Responsibilities
As a Revenue Analyst you will review signed contracts for compliance with US GAAP and with Oracle's Revenue Recognition and Corporate policies, adjusting the amount of revenue recognized as necessary. You will also:
•Assist in the processing of revenue impacting adjustments and ensure the adjustments are recorded accurately and timely.
•Work with various internal customers to help resolve related revenue recognition inquiries.
•Assist in facilitating the automation and improvement of current processes and procedures.
•Work with cross-functional teams (Deal Management, Sales, Legal, A/R, Credit and Collections, etc.) to resolve revenue recognition issues.
•Participate in special projects as assigned.

Job Requirements:
Big 4 experience preferred although not essential;
BS in Accounting or Finance with 1 to 2 years of accounting experience preferred;
Strong analytical, prioritization and communication skills in partnering within the Global Revenue Recognition Group;
Ability to interpret, present and explain complex accounting issues to various internal business contacts;
Familiarity with Microsoft Office and Oracle Financials;
Advanced level of English and any other European language is a plus;

Please submit your CV in English. Thank you!