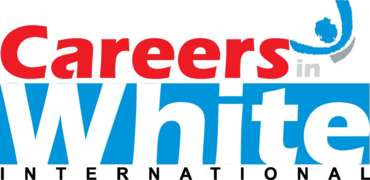 Responsabil organizare evenimente
Karrierestufe
Mittlere Stufe (2-5 Jahre), Höhere Stufe (5-10 Jahre)
Gesprochene Sprachen
Englisch
Brutto-Gehalt pro Monat
400 - 500 €
The Event Associate will manage every aspect of the events from the advance planning stages or preparations to the end of the event; Marketing & communication with media partners and sponsors, train, schedule and supervise all event staff; oversee set-up and interact with venue point person and event staff to ensure events run smoothly; coordinate communication between clients / exhibitors, event staff and suppliers and delegate assignments; be responsible for and ensure overall customer satisfaction and experience.

The role will work closely with key internal partners including sales, marketing, team leaders in different locations of our events, vendors and clients / exhibitors.
Some of the bigger Tasks:
Marketing: media partnerships, look for sponsorships and seal the deals;
PR: research for media partners, send press releases, invite media to the events;
Logistics: prepare the logistic materials for the events, keep in touch with the venues responsible, travel to each event, set up and make the participants feel great.
Responsibilities:
Manage all logistical aspects of the fairs including proper storage of materials, purchases, pick-ups, and inventory
Manage vendor relationships and coordinate detailed events logistics, orders and payments, including securing event locations, arranging for needed event spaces and audio-visual requirements (if needed), catering / meal requirements and other arrangements as necessary
Spearhead the event set-up including packing loading, and unloading of materials needed for the events
Manage events budgets based on the plan
Maintaining a budget sheet throughout the planning of the event to keep on track of costs
Closely monitoring event costs
Coding invoices to the correct event and tracking payments to ensure that suppliers and team leaders are paid in a timely manner
Travel 40% per year to events all over Europe where we organise our fairs (Several cities in Romania, Bulgaria, Croatia, Hungary)
Account Management - discuss with the clients / exhibitors present in the event, get feedback, ask for details regarding their job offer, offer solutions for unsatisfactory fairs, and recommend participation in other locations
Discussion / evaluation meeting with sales team and marketing team to determine exhibitors' requirements or additional event participation mentioned during the fairs

Requirements:
Driver's licence is a must!
Experience in event planning
Project management leadership skills
Ability to work in fast-paced environment with shifting priorities and directions
Manage challenging situations and stakeholders, including vendor and client relationships
Strong attention to detail
Capable of independent and strategic thinking
Engaged, flexible, motivated and success driven
This job does include traveling to events - as much as 50% of the time. Employee should be able to travel domestically as well as internationally in EU and possess all necessary paperwork (ex: ID card, driver's license, passport, etc.)
Our fair seasons are during Spring and Autumn and all events are on weekends. This job requires flexibility to work outside of typical business hours, including evenings and weekends, travelling to and from the events

What will Make You Stand out:
Skilled in both logistics / organisation and customer service / account management
Experience and knowledge of: Google Adwords, Google Analytics, Facebook Ads, Newsletter and PPC campaigns, etc.
Strong analytical skills a must
Ability to work independently as well as in a team
Ability to work in a fast-paced, demanding environment, with multiple and changing priorities while maintaining strong attention to details
Proactive attitude
Excellent organisational skills
Excellent English skills, both written and oral
A minimum of one up to five years of experience in onlinemarketing is a plus
Google Adwords and Analytics Certifications are a plus
Graphic editing experience in Adobe Creative Suite is a plus

What You'll Get:
You'll get an attractive salary
You'll travel to our events and meet great people
You'll benefit on a monthly budget for personal development. ***We all want to become the best version of ourselves, don't we? We assure you the possibility to do this if you are open to any kind of opportunities
You'll be part of a really nice and creative team
And there's so much more... If you are the colleague we are looking for, you should apply and let's meet! Life is short, work somewhere awesome!


Company details
Careers in White is composed of a young, enthusiastic team with over 10 years of experience in organizing events and projects at a national and international level, for the healthcare system.

Notes:
We organize between 20-30 events per year, (if you think it's too much, you should stop reading this job description)
Our events are strictly related to the healthcare domain (if you are good at what you do, this would be a great challenge for you)
We are Careers in White and we are one of the strongest network of healthcare personnel looking for jobs in Europe.