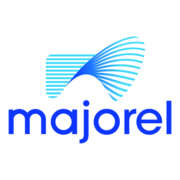 Resource Coordinator – Arabic/French
Karrierestufe
Einsteiger (0-2 Jahre), Mittlere Stufe (2-5 Jahre)
Gesprochene Sprachen
Englisch - fortgeschritten, Arabisch - fortgeschritten, Französisch - fortgeschritten
Be part of our Resource Coordinators' team for a leading software company!

Your profile

• Native or near native language proficiency in Arabicr French
• English proficiency and comprehension
• Demonstrated excellent customer service skills with a respectful and positive attitude
• Excellent spoken and written communication abilities
• Demonstrated analytical and problem-solving skills
• Self-motivated, hands-on and independently working individual
• Adaptability and capacity to easily find solutions
• Proactive attitude
• Attention to details
• Working knowledge of Microsoft Office applications
• Availability for working in shifts and weekends


Your responsibilities

• Manage/Facilitate multiple end-to-end support requests
• Maintain adequate notes for each request handled to keep remainder of team abreast of the status and any pending issues
• Submit weekly and monthly status reports (as required according to business demand)
• Attend Operations team meetings to give updates and/or recommendations on any issues where new process and procedures should be considered.
• Contribute to additional projects as delegated by Management team
• Be an active member of a virtual team
• Ensure compliance with company regulations with regards to Data Protection and Information Security

Our offer
• Attractive salary package
• Working in a young motivated team
• Personal and professional development
• Working environment at international standards

You can apply on BestJobs or at the email address . The positions are located in Brasov. Only the selected candidates will be contacted for further interviews.

Company's description:

arvato is an international outsourcing service provider. Every day, overarvato employees in 36 countries are at work helping our customers achieve success in the market. We design and implement solutions for a wide variety of business processes throughout integrated service chains. Our services include everything from the preparation and distribution of printed materials and digital storage media to data management, customer care, CRM services, supply chain management, digital distribution, financial services, professional and individualized IT services and the direct marketing of media. arvato is a wholly-owned subsidiary of Bertelsmann AG.