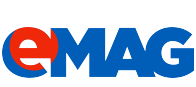 Reporting Analyst (Finance Department)
Karrierestufe
Höhere Stufe (5-10 Jahre)
Gesprochene Sprachen
Englisch
Requirements
Minimum 3-4 years of experience in a similar position (reporting);
Planning, budgeting and cost control principles knowledge;
Previous experience of working with SAP would be a plus;
Strong interpersonal skills and effective communication (both verbal and written);
The ability to plan and prioritize workloads in order to meet deadlines;
Excellent communication and analytical skills;
Highly organized, analytical, task focused, and multiple priorities in a fast-moving environment;
Experience in FMCG, Retail, eCommerce industries would be an advantage
Fluent in English.
Responsibilities
Prepares and analyzes consolidated reporting at all levels of the organization on actuals, forecasts and prior fiscal years;
Performs research/performance/evaluation analysis of costs variances/evolution;
Timely and accurate preparation, consolidation and review of monthly operating expenses accruals;
Consolidate, analyze, and monitor operating budgets: liaise with budget owners to collect information, analyze inputs received and ensure alignment with commercial plans;
Support, analyze, and assist in the preparation and review of the company's annual operating budget/forecast;
Perform ad-hoc financial analysis;
Monthly Forecasting with relevant analysis identifying changes with appropriate business explanations;
Analyzes actual operating results and identifies key financial and operating issues to be addressed; quantifies actual results versus forecast/budget;
Involve in different projects (development and implementation of reporting/ budgeting/ forecasting tools).



Benefits

At eMAG, we are constantly moving forward and we love what we do. If you are passionate about your job, whether it's offering consultancy to a customer or writing a code line, and you aim high, then you belong with us, the No. 1 IT company to work for in Romania (according to a Biz Magazine study iWe provide you with the best development programs to improve both your soft and job specific skills, but it is you who decides what you want to learn and where you want to go. The possibilities are endleWe know benefits are important, that's why we provide you with a full range of them:• Medical subscription; • A monthly budget you can spend on flexible benefits - meal tickets, travel vouchers, trainings for your development; • Employee discounts; • Access to the Bookster library; • Fruits, juice, water and coffee at the office; • Other discounts (gym, pizza, car wash and others).