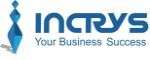 Remote Support Specialist FR/DE
Karrierestufe
Einsteiger (0-2 Jahre)
Gesprochene Sprachen
Englisch, Französisch, Deutsch
JOB DESCRIPTION:

- Providing remote technical software & hardware support to clients;
- Follow service desk procedures;
- Analyzing situations, responding to client queries, providing timely resolutions to client issues;
- Logging all related activities for each customer query and handling client data securely;
- Employing client 's standard support delivery methodologies and tools;
- Performing in international software support delivery processes and environments;
- Respond to requests for technical assistance in person, via phone, electronically;
- Performing problem management and end-to-end problem ownership;
- Track and route problems and requests and document resolutions;
- Make sure the process conformity and SLAs are accomplished.

MANDATORY SKILLS:

- Fluency in French OR German & English (both written and verbal)
- Good General IT Knowledge
- Very good analytical skills
- Excellent communication and listening skills (both written and verbal)
- Strong communication and teamwork skills
- Ability to multi-task

NICE TO HAVE SKILLS:

- Fluency in Italian
- Proven IT education or 1 year job experience in customer support
- Proven remote support know-how (patches etc.)
- Customer facing experience
- Telephone skills with good voice tone and pitch articulation and overall speech quality

BENEFITS:

- Motivating salary;
- Good working environment;
- Medical insurance;
- Annual team building;
- Trainings and certifications.