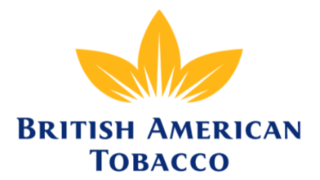 Regional AIM Coach & Analytics Manager
Karrierestufe
Höhere Stufe (5-10 Jahre)
Gesprochene Sprachen
Englisch - fortgeschritten
* alle Sprachen sind obligatorisch
British American Global Business Services currently have an exciting new opportunity for a Regional AIM Coach & Analytics Manager, joining us on a permanent basis, in our Bucharest offices.
Principal Accountabilities:
Act as a change agent by inspiring, communicating, and institutionalizing #AIMethodology and the benefits these capabilities provide.
Plan and personally manage #AIM program in GBS to meet business goals and support strategic priorities;
Manage all the #AIM phases, diagnostic, deployment, sustainability, data insights.
Manage internal and external stakeholders to ensure program achievements;
Understand business and performance drivers in GBS global environment;
Identify any risks regarding changes and develop a strategy to overcome or address these;
Ensure the communication, direction and objective is clear and documented for all the stakeholders;
Develop the #AIM Champions network and ensure a right partnership at all levels in GBS;
Elaborate and present regular Data Insights updates across GBS at all levels;
Driving adoption of #AIM methodology, tools, process and templates across GBS;
Develop and execute effective #AIM training and coaching sessions;
Identify and lead differing reactions to change.
Context:
Starting 2017 various "AIM: Achieve, Improve, Motivate" projects have been run across Global Business Services functions. These have led to benefits across 3 main areas: Capability, Quality & Efficiency."AIM" is a behavioral change approach that drives capability development with direct impact in performance improvement and is based on Lean principles with focus on people development and organizational effectiveness all enabled through improved productivity Data Analytics & insights.
Essential requirements
Excellent training and presentation skills;
Excellent listening and coaching skills;
Self-starter with the drive & enthusiasm to challenge the status quo and deliver change.
Strong drive for data integrity, process definition, and organizational alignment;
Proven experience in managing projects(at least few months of experience in a project environment);
Excellent project leadership skills and the ability to align differing views to a successful outcome;
Customer Advocacy;
Ability to develop solid partner relationships and drive collaboration among individuals and groups
Ability to move from detail to high-level analysis based on target audience;
Desirable requirements
Oneear of experience as a People Manager
Experienced user of Excel and elements of Power BI