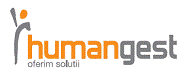 Recruiter - Work from home
Karrierestufe
Einsteiger (0-2 Jahre)
Gesprochene Sprachen
Englisch
Looking for a challenge to power up your career?
We might have just the right opportunity for you!
If you're HR passion driven and you understand the Recruiter role beyond the simple tasks of sourcing and interviewing, then you would definitely like to hear more about it!

Location: Your home or any other location of your choice with fast internet connection and suitable work environment.
Main responsibilities:
Sourcing as no other. Know, use and master the tools available. Furthermore, poke and pry for sources and resources
Recruiting in your own out-of-the-box way and employing the perfect mix to keep the pipeline growing
Partner with Hiring Managers to understand the uniqueness of their requirements
Manage the candidate experience from initial conversations through the offer negotiations
Strategize, recommend, and drive improvements for building talent pipeline
Introduce the client PERFECTLY MATCHING CANDIDATES (Not Resumes)
Track recruiting activities.

Ideal candidate:
6 months/1 year of full life-cycle recruiting experience
Flexible and happy to work on a variety of roles
Experience with sourcing, tactical search, referral generation, recruiting events and sourcing campaigns
Results-oriented, self-starter, challenging himself/ herself and others, gets things done, and needing minimal support and direction
Strong interpersonal skills to build trust and maintain credibility
Ability to prioritize, work well in unstructured environment, handling multiple competing projects
Ability to take initiative, challenge the status quo, learn quickly and take smart risks
Detail oriented and able to communicate effectively and credibly with the team and clients
Effective in both written and spoken communication
Fluent in English
Spanish and Italian knowledge would be considered an advantage
Our offer:
competitive salary based on proven competencies and relevant experience in recruitment
flexible working schedule
work from home
We are looking forward to receiving your resume at .