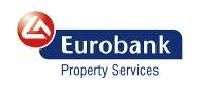 Real Estate Broker
Brutto-Gehalt pro Monat
500 - 1000 €
Eurobank Property Services SA is a company specialized in real estate services, having an expert team for conducting brokerage, research, advisory, property management, valuations, technical services and related activities.
We are seeking to recruit Real Estate Broker to work in the Agency Department using the specific means.
The ideal candidate will be based in Bucharest. Travel, on a daily basis, to and from assets in the portfolio is a must, if necessary.
Main objective:
To use all required marketing, sale/rent and negotiation skills in order to obtain the best solution and results for the clients' asset.
Specific tasks:
Search & examine real estate properties (residential, lands, commercial & large corporate);
Listing properties (working with CRM program)
Leads generating
Smart follow up
Perform visits on properties in order to assess their status and for promoting purposes;
Continuously monitor the market;
Create, develop and maintain client portfolio;
Maintain a good relationship with the client before and after signing the sale/rent contracts
Offer real estate consultancy;
Negotiate contracts;
Close transactions
Follow up sales' strategy and targets;
Monitor and improve constantly client & property databases.
Job Requirements/Qualifications:
Previous experience in real estate field mainly with residential, lands and commercial assets;
Sales skills, analytical skills and ability to communicate;
Experience with market research;
Fluent in English;
Computer skills;
Organizational skills;
Proactive, enthusiastic and results oriented;
Driving license.
Willingness for extensive travel – must;
University Degree in relevant field – preferred.
Client relationship development
EPS is offering professional development opportunities, working tools, remuneration, benefits and incentives on a success business plan according to qualification, experience and accomplishments. Immediate availability and exclusivity contract required in the area of Bucharest.