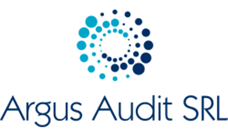 R2R Specialist
Karrierestufe
Mittlere Stufe (2-5 Jahre)
Gesprochene Sprachen
Englisch - fortgeschritten
Brutto-Gehalt pro Monat
1500 - 2000 €
We recrute for one of our international clients. This job will be located in Budapest, Hungary.
The R2R Specialist manages the GL Accounting, Reporting/Systems, Fixed Assets within the FSC, enabling the execution of quality services.
This role supports having systems, documentation, compliance and reporting in place and supports continuous improvement projects to provide highly effective and efficient end-to-end processes.
Wanted:
5-8 years of Financial experience, with in-depth functional expertize
Demonstrated ability to work effectively in a multi-national, matrix organization
Previous experience in managing Financial Services
SAP knowledge
Good problem solving skill
Ability to work alone
Demanding for her/his work (ability to improve self-awareness and self-check)
Experience of managing projects driving performance (. ERP implementation)
Responsible person
Good people skills
Relocation abroad for a definite period of time
Online-Interview
why we should choose you?
what is your level of knowledge SAP? please describe your exposure so far
what is your minimum desired net salary?
will you be ready to be relocated in other country?