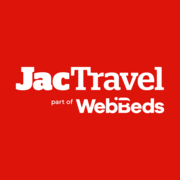 Quality and Compliance Specialist
Karrierestufe
Einsteiger (0-2 Jahre), Mittlere Stufe (2-5 Jahre)
Gesprochene Sprachen
Deutsch, Englisch, Französisch
A NEW OPPORTUNITY FOR YOU!
WE ARE SEEKING FOR A QUALITY AND COMPLIANCE SPECIALISTFOR OUR OFFICE IN CLUJ NAPOCA .
If you speak English and also other European languages like French and/or German and you are interested to work in a multinational company, then we have what you need.
Your mission is
To ensure customers receive high levels of customer care in regards to their experience by observing, scoring, analyzing and reporting on customer interactions;
To ensure an acceptable level of compliance and quality is achieved in line with business requirements.
Your role is
Provide regular analysis of all reservation staff communication with regard to compliance as agreed with Insurance Manager
Assist Insurance Manager with compliance audit in conjunction with underwriters and cover holders
First point of contact for compliance queries from local team leaders and reservation staff
Provide regular analysis of all reservation staff communication with regard to quality as agreed with Sales Manager.
Provide coaching to staff regarding Quality as soon as an issue is identified in an understanding and constructive manner in order to improve their call quality.
Record outcomes of each analysis at the time of analysis.
Provide feedback as soon as possible to call center staff, Team Leaders and Insurance Manager where required, verbally and in writing.
About you
Strong command of English and French and, ideally, also German.
Strong communication skills, including excellent listening skills.
Ability to prioritise your workload.
Understanding of the value and importance of consistent compliance adherence and quality assurance.
Driven and motivated. Willingness to adapt and learn new skills to grow personally and professionally within the company.
Work experience in contact centre or customer service, ideally in the insurance industry.
Strong planning, organising skills and attention to detail.
Decision making and problem solving skills.
Knowledge of reporting on quality and compliance.
Experience as a Compliance and/or Quality analyst or coach.
Besides the career we offer
An amazing training experience from day one, where you will be trained and supported extensively to ensure your success.
To work alongside a cool team of like-minded people who will support and encourage you.
The opportunity to learn and grow with one of New Zealand's leading online organisations.
Discounts on hotel accommodation around world;
Full Job Training ;
Professional Development Training Sessions ;
Company Social Events;
Medical Health Care (Regina Maria);
7Card Gym membership |(discounted);

If you are thinking "Yes!" - We would love to hear from you.
Apply today to find out more.
Online-Interview
Do you speak a European Language as well as English, if so which one?
Do you have any Compliance experience?
Do you wish to work in Cluj Napoca?