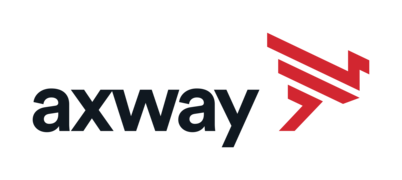 QA Automation Engineer (with Java)
Karrierestufe
Mittlere Stufe (2-5 Jahre), Höhere Stufe (5-10 Jahre)
Gesprochene Sprachen
Englisch
Axway (NYSE Euronext: ), a market leader in governing the flow of data, is a global software company with more thanpublic- and private-sector customers in 100 countries. For more than a decade, Axway has empowered leading organizations around the world with proven solutions that help manage business-critical interactions through the exchange of data flowing across the enterprise, among B2B communities, cloud and mobile devices. Our award-winning solutions span business-to-business integration, managed file transfer, API and identity management, and email security– offered on premise and in the Cloud with professional and managed services. Axway is registered in France with headquarters in the United States and offices in 18 countries, visit .

99 little bugs in the code.
99 little bugs in the code.
Take one down, patch it around.
127 little bugs in the code…

We are looking for a dynamic and motivated candidate to join our team in the development of one of Axway's strategic products. The product you will be working on is integrated in an accounting solution that has already been implemented by large banking and insurance companies all across Europe.
You will have the opportunity join a team that has been part of the entire life cycle of the product from conception phase, trough development, customer implementation and maintenance. Our team is highly energetic, collaborative, and passionate about our work.
We value employees who enjoy creating innovative technical solutions to complex problems and we create an environment where personal contribution and creativity is encouraged.
We expect our QA engineers to gain good knowledge on the functionalities of the products he/she is testing and the way they inter operate and to be willing to give her/his opinion on the usability of the product.

Skills/Qualifications
Requirements:
• 3+ yeas experience as a Quality Assurance Engineer or Software Developer
• 1+ years in implementing and maintaining automated tests as part of an already defined framework
• Experience working in a heterogeneous Unix/Windows software environment.
• Experience working with Selenium
• Experience working with Java.
• Experience with Defect tracking, Quality Management and Continuous Integration tools
• Experience working with Eclipse/IntelliJ, Maven, Hudson/Jenkins
• Experience using source version control systems: Git/SVN
• Experience with Virtualized Environments
• Experience working with APIs, REST, JSON, SOAP based SOA, XML
• Knowledge of Test Automation Design
• Knowledge of network protocols (TCP/IP, HTTP/HTTPS, FTP/FTPs, etc).
• Some SQL experience required to write queries for database validation
• Some scripting experience (bash, Perl)
• Knowledge of Agile development environment
• Strong troubleshooting and analysis skills


Would be a plus:
• Knowledge of enterprise level security including protocols such as HTTPS and PKI certificates
• Knowledge about Test Automation Design Patterns to improve the readability, maintainability, etc of the test code

Career Development

This is what our candidates can expect from us if they choose to join our team:
- Career development: Employee career development is one of Axway's major company values; and we are deeply committed to helping them leverage the promotion and job mobility opportunities that are right for them.
In addition, Axway's global presence creates opportunities for geographical mobility both within Axway subsidiaries.
- An important training plan (technical, product & functional) in order to insure your integration and your performance
- A competitive remuneration package and real benefits
- A future and a potential for growth in an international company
- A very friendly working environment with experienced professionals
- Get challenged with important tasks so they can show their full potential and obtain new skills
- Working time that can be flexible when needed
- More paid vacation
- Open office space with various entertainment opportunities – table tennis, drums, sports and more!