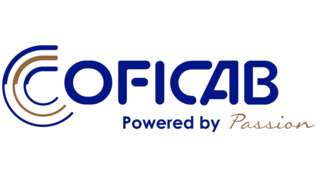 Purchasing Supervisor
Karrierestufe
Mittlere Stufe (2-5 Jahre)
Gesprochene Sprachen
Englisch
Responsibilities
Sets up and monitors the implementation plan of the predefined corporate/regional purchasing strategy, policies, procedures and rules including supplier Market intelligence in line with Coficab's sourcing strategy (Cost saving, Risk management, Plants requirements, etc.).
Oversees and conducts supplier's qualification process, requests for information, requests for quotations and updates of suppliers Master Data.
Negotiates contracts or agreements terms and conditions with suppliers, prepares or reviews draft version of contracts or agreements and follows up their validation and signature according to the predefined purchasing authority matrix and approval process.
Reviews purchase requisition completeness and identify supplier's shortlist to be consulted.
Checks prices for raw material purchases.
Sends RFQ to suppliers, monitors quotations reception, develops and validates the comparative statement and follows up the final supplier's selection according to predefined purchasing rules.
Arranges transportation of goods according to agreements / procedures and in coordination with corporate transport department when domestic / international transport is needed.
Monitors supplier's complaints process in line with the predefined procedure.
Defines and follows up the implementation of adequate actions according to agreement with suppliers. Conducts supplier's audits and evaluation and communicates the results to suppliers and regional/ corporate purchasing department.
Prepares and control the annual Plant purchasing budget and strategic plans. Prepares, communicates and reviews purchasing KPI's and defines accordingly continuous improvement plans of processes, procedures and systems to meet the purchasing department and the Company's objectives. nbsp;
Coordinates the activity within the local Purchasing Department.
Requirements
Bachelor degree in business administration, management or finance
Minimum 5 years' experience in automotive field, purchasing coordinator
Technical competencies related to: Purchasing strategies, purchasing processes (P2P), negotiation skills, Sourcing techniques, Suppliers relationship management, National and international import/export legislation, legal norms (contracts), global logistics and distribution circuit, Incoterms, Basic accounting and finance, Continuous improvement techniques, QHSE standards, Suppliers evaluation, Analytical and problem solving skills, organizational skills, Budgeting & Cost estimating, Risk Management.
Behavioral competencies: Communication, Building Relationships, Self-Development, Managing Performance, Personal Effectiveness, Business Skills, Leading people, developing others.
Good PC skills (Word, Excel, Microsoft Project)
Good English knowledge
Offer (bonuses)
Attractive salary, 13th salary, free meal, meal tickets, health insurance, transportation, the opportunity to develop a career in a multinational environment.
Coficab Eastern Europe is processing your personal data using an informatic applying your CV,you agree with this processing. Coficab European Eastern ensures compliance with data protection.