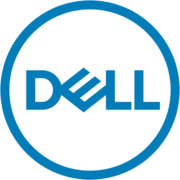 Technical Project Manager- RPA Project
Karrierestufe
Mittlere Stufe (2-5 Jahre), Höhere Stufe (5-10 Jahre)
Gesprochene Sprachen
Englisch
Brutto-Gehalt pro Monat in Euro
100 €
Technical Project Manager
Competitive salary
Bucharest, Romania
People make Dell so wherever in the world they work, everyone is rewarded for their contribution. Ready to develop your career in a truly global company? Within Global Renewal Services at Dell, we are looking for aTechnical Project Manager to join our team in Bucharest.
Dell is a collective of customer-obsessed, industry-leading visionaries. At our core is a commitment to diversity, sustainability and our communities. We offer unparalleled growth and development opportunities for our team members. We believe that technology is essential for driving human progress, and we're committed to providing that technology to people and organizations everywhere, so they can transform the way they work and live.
Responsibilities:
Software robots using RPA technology and analytics from Dell-EMC's Business Data Lake power low-value maintenance contract quoting for Dell-EMC products. The Project Manager Senior Advisor, will be a part of a development team to transform this pilot program into an industry leading, robust digital workforce. They will provide leadership, planning and facilitation as a technical project manager to achieve business goals. They'll interact with business teams globally to coordinate activities, confirm requirements and test deliverables.
Drive operational excellence and value through implementation of strategic programs and initiatives
Prepares detailed project plans of an engagement within the standards of project management methodologies. Identifies project risks and remediation plans.
Establishes project goal(s), governance, scope, timeline and suggests strategies of achieving the project goals to the owner
Holds internal and customer kickoff meeting as appropriate. Responsible for regular status reports. Regularly interacts with senior leadership on project status
Maintains in-depth awareness of business and internal processes and practices to meet project/program delivery requirements
Active involvement in technical automation and analytics initiatives in addition to primary project management responsibilities
Ability to lead global project teams and to work in a team environment and ability to communicate clearly and present at the executive levels
Essential Requirements
5+ years of relevant experience with Bachelor's Degree
Strong communication skills
Project management skills and consultative skills
Strong technical aptitude, analytical skills and data driven individual
Business intelligence experience
Problem solving and presentation skills
Organizational skills and ability to influence others to achieve results
Benefits
Our people are the most critical component of our long-term success and their health and wellbeing are our priority. You will enjoy a comprehensive, locally competitive benefits package.
Dell is an equal opportunity employer. All qualified applicants will receive consideration for employment without regard to race, color, religion, sex (including pregnancy), sexual orientation, gender identity and/or expression, national origin, protected veteran status, disability, genetics, or citizenship status (when otherwise legally authorized to work) and will not be discriminated against on the basis of such characteristics or any other status protected by the laws or regulations in the locations where we operate. Dell encourages applicants of all ages.