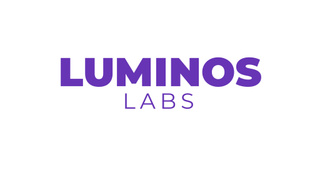 Project Manager
Gesprochene Sprachen
Englisch
Brutto-Gehalt pro Monat in Euro
100 €
Are you a proactive, results-driven, client-focused Project Manager? Do you have a proven track record of delivering high-end eCommerce web applications on time and within budget? Do you long for a role where your contribution directly impacts the success of the company and its clients? If so, then we need to talk.
Luminos Labs, a full-service digital agency specializing in eCommerce and Microsoft Technology Stack solutions, is at the forefront of a rapidly growing eCommerce industry. We're on a mission to help businesses succeed through world-class eCommerce websites.
Primary Responsibilities
Own and track the planning, timeline, budget, scope, reporting, resource allocation, list of blockers and risks related to all project deliverable
Act as a facilitator for all project activities and be the "glue" between the internal team members as well as between the team and the client;
Detailed Responsibilities
Planning

Own the planning for all project activities, including sprint planning, remote or in-person meetings, demos as well as work done on any project deliverables
Plan all pre- and post-meeting activities including agendas, meeting notes and action items
Proactively check in with the team to find out their needs and if anything needs further resolution
Track team velocity and plan accordingly

Timeline

Track project timelines and update client on a weekly or as-needed basis
Work with the internal team to create solutions if timeline goes off track

Budget

Track budget and update client on a weekly or as-needed basis
Work with the internal team to create solutions if budget goes off track

Scope

Facilitate requirements gathering meetings
Proactively ensure that project stays within agreed-upon scope or create Change Orders
Secure client sign-off on all requirements

Reporting

Update the client on a weekly basis on all activities and deliverables, timeline, budget, scope, blockers and risks

Resource Allocation

Track resource allocation
Coordinate with department heads to find solutions
Set and reset expectations with the client and the internal team for team capacity and availability

Blockers

Continuously track blockers and update client on a weekly basis
Facilitate and work with client and the internal team to remove blockers

Risks

Continuously track risks and update client on a weekly basis
Work with the internal team to identify mitigation plans
Be proactive and continuously identify new risks and associated mitigation plans

Culture

Create an environment that is team oriented, supportive, quality-driven and focused on delivering value
Serve as a role model for open and honest communication, positivity, motivation, engagement, professionalism and fun

Client Management

Continuously communicate with the client to ensure they are happy with the work delivered, to gather feedback on what could be improved and to set and re-set expectations

Strategy

Strategize and develop mid- and long-term projects that will deliver value to our clients
Minimum Qualifications
4+ years' proven success as a Project Manager;
Strong experience with Agile methodologies;
Preferred Qualifications
Experience delivering eCommerce projects;
Excellent verbal and written communication skills;
Extremely organized and detail oriented, with exceptional follow-through;
Ability to make decisions and solve problems collaboratively;
Helpful, positive, and constructive attitude;
Team player, strong relationship builder, and motivator;
Entrepreneurial, energetic, and fun;
Ability to handle a fast-paced environment;
Benefits
Joining the Luminos Labs family means spending your weekdays working alongside the brightest, most creative and passionate professionals in the industry. You will be an integral member of a collaborative team, where your voice is always heard and your innovative ideas readily embraced.
We offer a generous benefits package that includes:
Full medical insurance;
21 vacation days (+1 additional every anniversary) and 1 additional paid day off during your birth month;
End-of-year profit sharing;
Flexible spending budget for education, health and fitness;
Casual, dog friendly work environment;
Flexible work schedule;
Fun, company-sponsored events and outings;