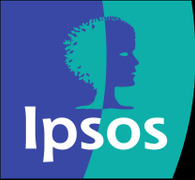 PROJECT COORDINATOR - ONLINE MARKET RESEARCH
Karrierestufe
Einsteiger (0-2 Jahre), Mittlere Stufe (2-5 Jahre)
Gesprochene Sprachen
Englisch - fortgeschritten
This position is a great chance to work in a very dynamic environment, bringing new daily challenges and also multiple unique learning opportunities.
Requirements:
- Excellent level of spoken and written English;
- Computer literacy: MS Office package - Excel mainly;
- Structured, logical thinking, good organizational skills, self-motivation and flexibility;
- Capability to work independently and to manage end to end a market research project team;
- Adaptable to new business situations and has the ability to work multitasking;
- Knowledge of the market research methodologies and products would be a significant plus:
- Desirable - but not mandatory - previous experience on a similar position or a relevant position for the specifics of this job ( Market Research/ Marketing/ Client Service);
- University graduate ( preferable Marketing, Sociology or other related studies).
Job Description:
- Manages on line market research projects under the direct supervision of a Senior Project Manager;
- Manages an indicated portofolio of clients & on line market research projects;
- Collaborates closely with other departments involved in the elaboration of the project and liaises with clients in all the phases of the project;
- Identifies, analyses issues, provides solutions or suggests changes to the client where needed;
- Prepares the documentation for all projects and checks various nonconformity gaps and suggests improvements;
- Delivers to the customers accurate final data for projects;
- Takes responsibility for conducting own projects according to the company standards.


We offer:
- Specialized training for the job;
- Flexible working environment within a dynamic and supportive team;
- Continuous learning environment and professional development programs including access to a world - wide network of professional resources;
- Paid subscription for private medical services;
- Possibility to choose between 9 AM-6 PM or 4 PM-1 AM schedule.