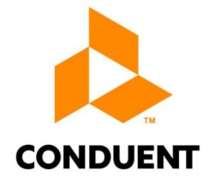 Project Analyst with English and French
We are looking for a Project Analyst to join our team. The candidate will be a self-starter, driven, independent thinker with commitment to quality and continuous improvement and results orientated.

Responsibilities:

• First point of contact within the Implementation project management team
• Coordinate the development and delivery of small/medium sized customer Process Change Requests ("PCR")
• Ensure PCRs are delivered to scoped cost, quality and implementation timescale schedules
• Coordinate and maintain the Implementation team business documentation and records
• Provide ad hoc support to Implementation team Project Managers

Requirements:

• 2-3 years of professional experience in a similar role
• Experience of supporting and working with cross-functional teams is a plus
• Excellent communication skills, fluency in spoken & written French and English
• Advanced knowledge of MS Office suite (particularly Word and Excel) and MS Project
• Strong analytical and problem solving skills
• Evidence of taking individual ownership and responsibility for delivering key outputs to a fixed schedule

We are looking to fill this position as soon as possible. Please apply only in the nature specified.