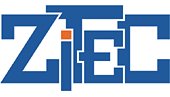 Product Manager
Karrierestufe
Mittlere Stufe (2-5 Jahre), Höhere Stufe (5-10 Jahre)
Gesprochene Sprachen
Englisch, Rumänisch
* alle Sprachen sind obligatorisch
We are looking for an experienced Product Manager who is passionate about building products that customers love!
What you will do:
Analyse the marketplace and design a market strategy based on the product range;
Develop product pricing and positioning strategies;
Translate product strategy into detailed requirements and prototypes;
Understand the marketplace and customer needs in order to advise in product development;
Work closely with the sales and marketing departments to develop the sales and marketing strategy;
Scope and prioritize activities based on business and customer impact.
What you need for this role:
Demonstrated success defining and launching excellent products;
Experience in developing product marketing strategies;
Relevant experience as a Product Manager for online applications (SaaS);
Innovative and creative skills;
Customer relationship and communication skills;
Excellent written and verbal communication skills;
Top reasons to work with us:
Cool (and challenging) projects built on a variety of technologies;
Multiple internal trainings (both technical and non-technical);
Financial support for professional training courses and certifications;
A (truly) friendly and enthusiastic team;
Relaxed environment;
We're constantly looking to get better, so your ideas are welcome!
Take a look at our friendly team and cool workplace on
Looking forward to receiving your application and getting to know you better!