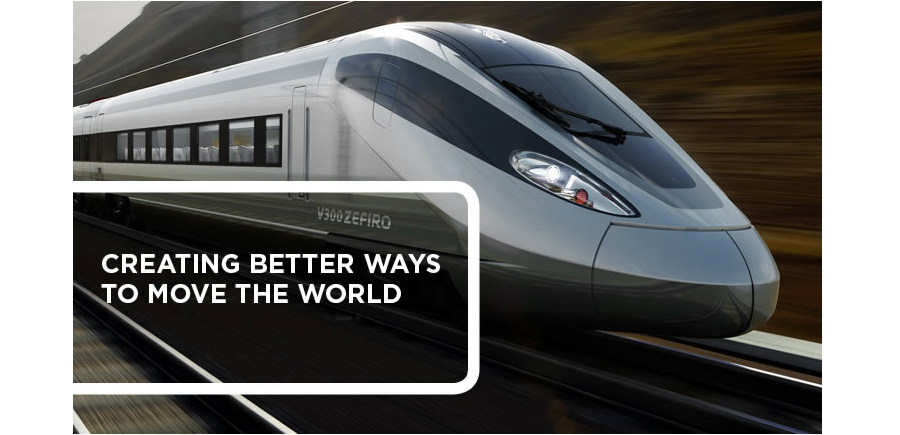 Procurement Analyst with German
TGPC-POOL-DACH
We are Bombardier
Get on board we can drive you further in your career!
As the world's leading manufacturer of both planes and trains, we have built an extensive and diverse portfolio of winning mobility solutions. Everywhere people travel by land and in the air, a Bombardier product is ready to transport them. From category-defining business, jets and commercial aircraft designed for the challenges of today, to sleek high-speed trains and public transit that is smarter than ever.

Bombardier Transportation is the number one provider of rail solutions in the world. Our business holds the number one global market position in eight of the ten markets we service. Our product portfolio includes a full range of passenger rail vehicles and we manufacture locomotives, bogies, propulsion and rail control solutions, setting new standards in sustainable mobility.

Bombardier Aerospace designs, manufactures and supports innovative aviation products for the business, commercial, specialized and amphibious aircraft markets. We have the most comprehensive aircraft portfolio and we hold the number one position in business and regional aircraft. Our high-performance aircraft and services set the standard of excellence in several markets.

Our Global Procurement Centre in Cluj, Romania is part of the Global Supply Chain/Strategic Procurement department, providing excellent service for the organization across different commodities: Indirect Goods and Services (IGS), Product Related (PR) and Information Systems (IS).

For our Global Procurement Center based in Cluj-Napoca we are looking for a:
Procurement Analyst with German
Your Role:
In this role, you will support the Site Buyers in operational processes. You will be part of the Global Supply Chain /Strategic Procurement department that is responsible for managing and negotiating international agreements lead the governance of global contracts and define as well as drive sourcing strategies.
Your Challenges:
Support the Procurement organisation for administrative tasks during the complete supply chain
Manage the request and order process in our ERP system in line with the Global Procurement Processes, which include purchase order (PO) placement, supplier payment and documentation
Monitor supplier performance and support in the preparation of supplier(s) negotiation
Create purchase orders and resolve administrative issues related to purchase orders
Conduct requests for information (RFI), requests for proposal (RFP) and requests for quotation (RFQ) in our Procurement system tool
Create monthly reports
Develop working knowledge of processes and tools, alongside best practices in Procurement
Ensure compliance with Procurement directives and legal policies
Qualifications
Education: Bachelor degree, ideally in Business studies
Foreign Languages: English and German- at a proficient level
Working experience: 0-3 years relevant experience
Good knowledge of Microsoft Office applications
Strong communication and analytical skills
Ability to work in a multicultural and multidisciplinary environment.
Ability to manage and prioritize own workload.
Why work for us?

The Global Procurement Center in Cluj-Napoca offers an outstanding professional environment with career development opportunities you would expect of a market leading international organisation. We are located in the center of the city and we offer an open, friendly working environment.

Are you interested in starting an exciting career at Bombardier Transportation? If so, submit your application by visiting our Career Site or Facebook page.
Your ideas move people!