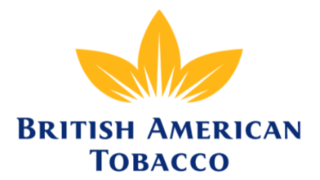 Process Modeler
Karrierestufe
Mittlere Stufe (2-5 Jahre), Höhere Stufe (5-10 Jahre)
Gesprochene Sprachen
Englisch - fortgeschritten
* alle Sprachen sind obligatorisch
Purpose Statement
Operational
The purpose of the role is to develop and evolve the process, methodology and tools used by the Business Optimisation Centre (BOC), utilizing industry best practice and working cross-functionally to establish best-fit solutions for
The role will also support activities to embed effective usage by BAT of the Target Operating Model (TOM).
The role will provide support across the BOC to drive compliance and quality to improve methodologies, techniques and
Transformational
Participate in the development & implementation of the global Delivery methodology and framework and TOM & Template processes.
Accountabilities (Role Outputs, Management Control and Governance Responsibilities)
Drives the use of methodologies, techniques and tools ensuring consistency and compliance.
Provides well-informed advice on matters of methods and assurance, taking steps to ensure it is properly understood, gaps are addressed, and appropriately exploited.
Recommends areas for quality improvement. Supports the application of appropriate quality management techniques. Supports improvements to processes by changing approaches and working practices, typically using recognised models.
Reviews tools and systems, including the review of implementation and use of standards and the effectiveness of operational and process controls. Identifies areas of risk and recommends improvements in usage, processes and control procedures.
Supporters of process improvement and harvesting 'what good looks like' in relation to the methodology and framework.
Leadership
Proactively engage BOC staff to provide process modelling services, quality assurance and methods consultation.
Champion high standards of method and quality, and be prepared to challenge in order to ensure compliance and quality are maintained
Skills and Experience
Degree Educated, with 2-5 years post graduate work experience ideally in a process role
General awareness of best practice in knowledge of implementing, estimating and other process frameworks
Experience in process modelling under the BPMN notation
Preferably improve experience in Six Sigma, Lean or equivalent

Mandatory Skills:
Process Engineering and knowledge of BPMN Process modelling
IT Change Control / Management
British American Tobacco is one of the world's leading multinational companies, with brands sold in over 200 markets, made in 44 factories in 42 countries.
We are proud that we are consistently among the top 5 companies on the London Stock Exchange.
Our portfolio includes our world-famous Global Drive Brands – Dunhill, Kent, Lucky Strike, Pall Mall and Rothmans – along with many other leading international brands, such as Vogue, Peter Stuyvesant and State Express 555.
Alongside our traditional tobacco business, we are also developing products that offer consumers potentially less risky alternatives to regular cigarettes. Our Next Generation Products are already leading the way in the Industry of vapour and tobacco heating devices. We continue to develop a solid portfolio of consumer solutions which already include well known global brands like Vype, glo and Voke.