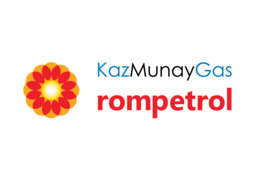 Process Manager Fixed Assets Accounting
Karrierestufe
Höhere Stufe (5-10 Jahre)
Gesprochene Sprachen
Englisch
Job Purpose:
Coordinating, planning and monitoring the Fixed Assets Accounting function inside Finance department of KMG Rompetrol Services Center SRL, in order to fulfill the internal clients' in scope requirements in time and at a highest quality and in accordance with the internal procedures and legislation in place.
Responsibilities:
Monitors and manages the processes of Fixed Assets Accounting in order to provide efficient services for internal clients;
Develops and monitors the implementation of Fixed Assets Accounting rocedures and policies within the Group, for identifying, tracking, transferring, reporting of fixed assets;
Coordinates and supervises the Fixed Assets Accounting team in order to ensure the fulfilling of the operational tasks;
Offers support for the fixed assets inventory process of the companies in scope of Finance Services Center within the Group;
Coordinates the updating and maintenance processes of the fixed assets tracking system;
Supervises the running of monthly and yearly reports required by business management, draws different situations on different actions (audit, controls and evaluation);
Supervises the reconciliation of the fixed assets tracking database with related fixed assets general ledger and coordinates any variances with relevantaccounting staff and business representatives;
Ensures training of the staff in relation to fixed asset systems, processes, and procedures.
Requirements:
University degree in accounting;
At least 5 years of experience in financial field;
Experience in coordinating a team;
Good knowledge of the legislation in place;
Proficiency in MS Office - Excel;
Excellent command of English language;
SAP knowledge is a plus;
Previous experience in a Services Center is a plus;
Inclined more towards the technical side is a plus;
Ability to organize and prioritize;
Excellent communication skills;
Client-oriented attitude.