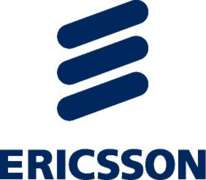 Problem Manager
Karrierestufe
Mittlere Stufe (2-5 Jahre)
Gesprochene Sprachen
Englisch, Rumänisch
At Ericsson, we give our employees the freedom to think big. Your ideas and innovations can turn into achievements that impact society and change the world. Are you ready to be a change-maker?
Learn what makes YOU + Ericsson a powerful combination. Join us today.
About Us
We are one of the leading providers of Information and Communication Technology (ICT) to service providers, with about 40% of the world's mobile traffic carried through our networks. We enable the full value of connectivity by creating game-changing technology and services that are easy to use, adopt and scale, making our customers successful in a fully connected world.
Together, in Romania we create a culture of innovation, constantly transforming to find new ways of working. Opened in, the Global Site in Bucharest is one in only four all over the world, the only one situated in Europe and a vital component in Ericsson's global services organization. The Romanian site currently counts on a team of 1,900 strong professionals and enthusiastic young specialists and is developing constantly to meet customer needs.
Position Purpose
We are looking for an enthusiastic person, having very good communication and analytical skills , eager for self development in a demanding, dinamic and rewarding environment, as Problem Manager. He/She will be responsible for coordinating problem investigations having as purpose the delivery of Root Cause Analysis and problem resolution towards the customer within given target duration and ensuring the Problem Management process adherence and handling of problems according to Service Level Agreement (SLA).
Main accountabilities – you will:
Are responsible for the complete Problem Management process adherence and handling of problems according to SLAs
Involve and lead support teams for Root Cause Analysis and problem resolution
Are accountable for the delivery of Root Cause Analysis and problem resolution within given target duration
Ensure that necessary reports (. RCA, reviewed Major Incident, etc.) are delivered towards the customer within an agreed deadline
Ensure quality of Known Error record and the Knowledge Database
Drive and facilitate identification of permanent solutions, to eliminate the causes, or problem workarounds, to minimize the impact of incidents that cannot be prevented
Monitor progress on the resolution of Known Errors and follow-up on the corrective actions implementation.
Ensure all Problem Management activities are documented
Proactive in identification of possible problems before incidents occur. In order to achieve this, alarms, tickets, incidents trend analysis can be performed.
Work closely and support Incident Management process activities
Technical/Soft Skills
Bachelor level, in engineering (IT, Telecom)
A minimum 3 years work experience in IT/Telecom
Knowledge of Telecom/ICT (Mobile network architecture, BSS, Cloud)
Knowledge of IS/IT applications and software development lifecycles is a plus
Knowledge of Managed Service telecom operations practice
Ability to track tasks, make assignments, and deliver on commitment dates.
Effectively interaction with various levels of management and customers
Problem Management experience is a plus
ITIL Certification is a plus.
Very good communication and reporting skills
Excellent analytical skills
Self-driven, self-motivated, ambitious, effective and efficient
Proven leadership skills in a high paced environment
Proven ability to build relationships and work across matrix teams, building consensus
Excellent documentation skills including high functioning use of MS Word, Excel, PowerPoint
Good English communication skills, clear, concise, both verbal and written. French would be a plus.
Proven effective coordinator and facilitator skills.
Project Management knowledge would be a plus.
What we offer
We will value your competences
You will work in a dynamic company along with the smartest people in the industry
You will benefit from a wide range of learning and transfer knowledge from/to your colleagues
You will have access to latest technology and support to showcase your bright ideas
You will enjoy Ericsson's ways of working that value the importance of work life balance
Benefits package: including premium healthcare & gym subscriptions
You will be part of an active community via Brand Ambassadors, CSR Activities, Sports Teams etc.