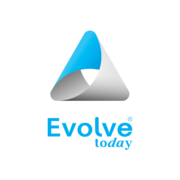 Pre-Sales Solution Architect
Karrierestufe
Mittlere Stufe (2-5 Jahre), Höhere Stufe (5-10 Jahre)
Gesprochene Sprachen
Englisch - fortgeschritten
Brutto-Gehalt pro Monat
5500 - 7000 €
For our partner, a travel technology company with multiple software and infrastructure projects running in parallel, with great teams situated in Romania, France, Switzerland, Spain, and the UK we are looking to hire aPre-Sales Solution Architect.
They connect consumers to hotel wholesalers via price comparison websites and other Online Travel Agency websites and offer a seamless search and booking experience.
This is a fantastic opportunity for an experienced Pre-Sales Solution Architect to join their Distribution team. The Distribution product stream involves all of the technology they use to make their inventory available on other price comparison and OTA websites – technical challenges include dealing with high-volume search processing, complex business logic regarding partner pricing, bidding and integrating various partner REST API's.
You will be integral to the pre-sales process working closely with customers, acting as the trusted advisor to capture our customers' business requirements and then creating technology solutions to meet their requirements. You will take the integration from concept to solution adoption, and into production.
Based in our Bucharest office, you'll be joining a friendly team with great people in an environment with empowered engineers, flexible working conditions, and a focus on skill development.
What we'll offer you
Office Location: Aurel Vlaicu, near Promenada Mall
Motivating salary and stability (permanent work contract);
Private medical insurance;
Multicultural and fun environment with state-of-the-art facilities;
Discount for personal hotel reservations (because we LOVE to travel).
Responsibilities:
Support the Distribution team through complex technical integration cycles
Understand and explain the opportunities presented by our Distribution platforms to customers
Position and demo our solutions, while highlighting the benefits we have over our competitors
Take the integration all the way through to production and beyond
What you'll bring to the role
Extensive experience in a pre-sales role working on API integrations
Previous experience as a solutions architect, technical product manager or another role where both technical and interpersonal skills are required
Architected complex enterprise solutions with Rest APIs, Web Services, Backend integrations database design, data modeling, etc.
Built web applications and are familiar with current web development technologies.
Understanding the business and organizational context of client engagements and using this knowledge to identify opportunities and reduce risks
Personable, confident and able to communicate clearly
You will be able to lead workshops, engage & present to clients.
The ability to explain advanced technical solutions to both a non-technical & technical audience.
You will love creating & designing technical solutions to customers, delivering a best in class technical solution.
Thoroughly understand how Agile projects are delivered at scale and will have experience of long-term project delivery.
A love of debating with customer Architects and Developers, recommending best practices and challenging the perceived status quo
A bias towards action and the ability to work well in a dynamic and constantly changing environment.