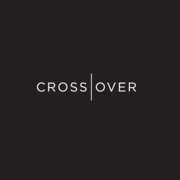 PPC Campaign Specialist - $5500/month - REMOTE
Karrierestufe
Einsteiger (0-2 Jahre), Mittlere Stufe (2-5 Jahre), Höhere Stufe (5-10 Jahre)
Gesprochene Sprachen
Englisch - fortgeschritten
Are you an experienced digital marketer with a mastery of PPC campaigns? If you are looking for your next great challenge and want to join a team of the best and brightest around the globe, this job could be a great fit.



About the Company

GFI Software provides security and networking software for small and medium businesses. At GFI, we are centered on customer success. We pride ourselves on providing the security our customers need for success in their day-to-day operations. GFI team members are set apart by our shared passion for using software technologies to ensure our customers' maximum success and satisfaction.

The Role

Forming part of GFI's Global Demand Generation Team, you will be managing and optimizing GFI's Pay Per Click (PPC) campaigns. You will be responsible for the setup and ongoing management of all PPC campaigns with the objective to optimize towards best conversion ratios and cost efficiency. Past experience with running PPC campaigns will be considered an asset. This is a full-time position and in this role you will be reporting directly to the VP Demand Generation.

Key Responsibilities:

- Setup of new PPC campaigns as well as ongoing optimization of existing campaigns.
- Daily tracking and reporting of results and performance to internal stakeholders
- Keyword and search term refinement
- Work with external partners and consultants to gain optimal results
- Close collaboration with Sales Management to define priorities and strategy

Required Skills & Experience

- General knowledge of online marketing practices is required, as well as excellent written and spoken English language skills.
- Applicants should also possess highly effective organizational, communication and IT knowledge.
- An in-depth understanding of the industry in which GFI operates is not required; however, you will be expected to become conversant in the subject.
- An understanding of Windows networking, security and related fields will be considered an asset. On-the-job training will be provided.

Compensation
$65K/year for a 40 hour productive week
Location
Global (remote)

We're one of the few legitimate companies offering high-paying jobs that are 100% remote, work from home. You never have to fight traffic to the office again and you have the freedom to choose when and where you put in your 40 hours to be most effective each week.

To qualify, please provide a resume/CV demonstrating the required experience and skills. From there, to help us find the top 1% of talent, there will be a series of interviews and online skills examinations. We realize these are challenging and can require a decent amount of time - so we thank you in advance for your efforts.