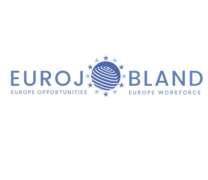 PLC PROGRAMMERS-GERMANIA
Karrierestufe
Mittlere Stufe (2-5 Jahre), Höhere Stufe (5-10 Jahre), Führungskraft (>10 Jahre)
Gesprochene Sprachen
Englisch
Contract de munca in Germania.
Salariu foarte atractiv.
Our strengths
Excellent know-how and well-known in Software-Engineering, in Germany especially in automobile industry, transport industry and aviation
Personal and dynamic career possibilities
Team building-Events and After-Work-Meetings to support exchange of all employees
Start-up-Culture: innovative and energetic
Our employees belong to 30 different nationalities
Your duties:
• Produces C # applications for various automated production / testing equipment as specified
• Participate in the commissioning of scheduled equipment
• Technical assistance for the projects
Required skills:
English language optimum level.
Higher education specializing in automation, electronics / electronics, mechatronics, computers
Programming knowledge SPS, TwinCat3, Rexroth, C #, C++
Work experience in the field
ANGAJATOR:T & S
Creat în, T & S este un grup european de consultanță cu sediul la Strasbourg, care se dezvoltă prin mai multe mărci, cu expertiză recunoscută. Cu peste de angajați și prin cele 16 sucursale, Grupul T & S oferă clienților săi soluții integrate în domeniul consultanței în noile tehnologii: electronică și sisteme integrate, mecanică, management industrial de proiect, dezvoltare de aplicații, profesii de consultanță și suport în domeniul digital.
Online-Interview
Are you willing to work abroad?
Open to relocate to Germany?
Are you available immediately? If not please notice period .
What are your salary expectations? Please mention gross yearly salary.