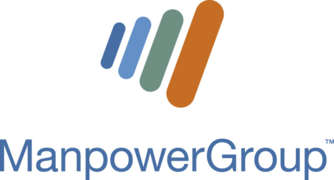 Plant Manager - Automotive
Karrierestufe
Höhere Stufe (5-10 Jahre), Führungskraft (>10 Jahre)
Gesprochene Sprachen
Englisch - fortgeschritten
Responsibilities:
Develop high quality business strategies and plan ensuring their alignment with short-term and long-term objectives.
Lead and motivate subordinates to advance employee engagement, develop a high performing managerial team.
Oversee all operations and business activities to ensure they produce the desired results and are consistent with the overall strategy and mission. Directs an coordinates activities to achieve profit and return on capital.
Enforce adherence to legal guidelines and in-house policies to maintain the company's legality and business ethics. Ensure appropriate application of company's procedures according to ISO and TS requirements.
Review financial and non-financial reports to devise solutions or improvements.
Build trust relations with key partners and clients. Determines action plans to meet needs of customer
Analyze problematic situations and occurrences and provide solutions to ensure company survival and growth.
Maintain a deep knowledge of the markets and industry of the company.
Leads the organization towards objectives, meets with and advise other executives and reviews results of site operations
Confers with company officials to plan business objectives, develops organizational policies, co­ordinates operations between divisions and departments, and establishes responsibilities and procedures for attaining objectives
Elaborates reports for all site's activities
Leads and co­ordinates subordinate managers, selects key people, oversees business and marketing strategies, monitors site's financial status
Formulates departmental policy for subordinate managers
Is responsible to keep confidentiality of information accessed during working in the company
Requirements:
Proven experience asEr in other managerial position in the automotive industry.
Experience in developing profitable strategies and implementing vision.
Strong understanding of industry specifics, corporate finance and performance management principles.
Familiarity with diverse business functions such as sales, SCM, quality, finance etc.
An entrepreneurial mindset with outstanding organizational and leadership skills.
Analytical abilities and problem-solving skills.
Excellent communication and public speaking skills.
German language is an advantage.