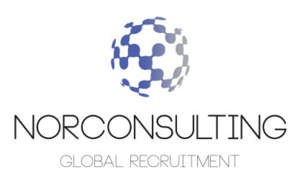 PHP Developer for Estonia
Karrierestufe
Mittlere Stufe (2-5 Jahre), Höhere Stufe (5-10 Jahre)
Gesprochene Sprachen
Englisch
Ich rekrutiere umzugsbereite Kandidaten
Ja
Brutto-Gehalt pro Monat
3000 - 6000 €
PHP DeveloperT
Our cleint is the world's largest Peer-to-Peer Bitcoin Marketplace and a universal money translator. Powered by people and blockchain technology, not big banks, we offer support for a payment system that empowers merchants and ecommerce shoppers.
For their office in Estonia we are currently looking for a PHP Developer
REQUIREMENTS
You have strong PHP and OOP skills.
You have good knowledge of RDBMS databases (MySQL, PostgreSQL).
You have experience with NoSQL databases (MongoDb).
You have experience with frameworks (Symfony, Laravel, Yii).
You have experience with Git (workflow, branching etc.)
You have good JavaScript and jQuery skills.
You have general knowledge of HTML and CSS.
You have experience with high-load systems.
You are comfortable and adaptable in a fast-paced and informal environment.
You have excellent verbal and written communication skills in English.
You are ready to relocate to Tallinn, Estonia.
Nice-to-haves
Experience with microservices is a plus.
BENEFITS
-Go above and beyond a 'competitive' salary

Get paid the best salary in the industry for all of your hard work

-Eat like a king every single day

Enjoy gourmet meals delivered to the office twice a day

-Get ripped with a free gym membership, fitness training and even supplements

Get in the best shape of your life without spending a fortune

-Try new things & unleash your adrenaline with fun weekend activities

Enjoy go-karting, shooting at the range, arctic drift racing and more!

-Experience company vacations like never before

Spend summer days in Ibiza and winter days in Lapland