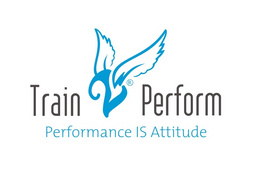 PHP Developer
Beantwortete 90% der Bewerbungen in den letzten 30 Tagen, in der Regel in 3 Tagen
Karrierestufe
Einsteiger (0-2 Jahre), Mittlere Stufe (2-5 Jahre)
Gesprochene Sprachen
Englisch - fortgeschritten
Ich rekrutiere umzugsbereite Kandidaten
Ja
We are recruiting for one of our clients, a global IT Service Platform/ a company with over 20 years of experience in serving start-ups and larger established companies with technological services such as IT engineering, IT Recruitment, Digital Consulting & Financing, the position of
PHP Developer
Level of expertise: Middle to Senior level
Location: Iasi
About the project:
The client is an online designer furniture, a globally known company. They are selling furniture directly from the makers, in order to offer top-quality products at affordable prices.
Skills, Experience and Knowledge:
at least 3 years of experience with PHP;
strong understanding of Object Oriented Programming (OOP) & Design Patterns;
knowledge and understanding of Agile/ SCRUM principles;
HTTP/REST, MySQL know-how;
previous experience working with Laravel or Magento;
HTML, CSS, JavaScript knowledge;
a DevOps mindset;
team player, willing to share knowledge with the colleagues;
solution-oriented person - see challenges before they present themselves and look for ways to solve them;
attention to details;
fluency in English is a must.
Are also appreciated:
knowledge of Magento 1 and 2;
working experience with Symfony 2/3/4;
French knowledge is an advantage.
Responsibilities:
creating and maintaining an eCommerce website allowing users to see and buy pieces of furniture;
offering designers a way to expose their creations;
implementation of proactive monitoring tools and proactive support to deliver the customers their expected service levels;
current applications maintenance and implementation of new functionalities;
finding technical solutions;
upgrade and carry out the corrective maintenance of the back-office applications;
provide consultancy on the strategic choices related to technology.
Benefits:
competitive remuneration and benefits package, based on knowledge;
meal tickets;
private health insurance;
team building activities;
competence lead program;
hard and soft skills workshops;
personal development program;
access to conferences;
foreign languages courses (English, French, German).
Train 2 Perform is a national company, specialized in providing Human Resources integrated and personalized solutions for companies and individuals in order to optimize the inter human relations, covering the following domains: recruitment and personnel selection, training and development programs, strategic human resources management.
Online-Interview
Care este experienta dvs de lucru anterioara cu PHP? (Postul presupune o experienta minima de 3 ani).