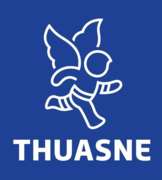 Payroll specialist
Karrierestufe
Höhere Stufe (5-10 Jahre)
Textile Medicale, part of THUASNE Group, is currently looking for a very organized and detail-oriented Payroll Specialist to join our internal HR team based in Arad. We are looking for a motivated, team-working, detail-oriented and responsible person with very good payroll knowledge.

Responsibilities
Preparing and processing payroll for all employees of Textile Medicale Romania
Registering all salary information in the HR payroll system
Performing salary calculations
Preparing monthly payroll statements
Preparing the 112 declaration
Preparing salary certificates for employees
Ensuring an efficient and consistent relationship with specific institutions – National Institute of Statistics, the Territorial Labor Chamber and the Territorial Health Insurance Institute
Demonstrating functional expertise in the areas of domestic payroll (. income tax, social charges, labor law, medical leaves and indemnities, work relations)
Can insure support, if necessary, in creating and maintaining employee records: employment contracts and addendums, leaves, filling-in and transmitting the REVISAL to the Territorial Labor Chamber, etc.
Ensuring that all employee-related changes are performed correctly and timely in relevant systems
Advising internal employees on payroll issues and labor legislation and acting as first point of contact for enquiries

Requirements
A minimum of 3 years work experience in the payroll field (within a large scale organization – a plus);
Strong knowledge of Romanian labor legislation;
Strong knowledge of payroll processing procedures;
Strong knowledge of fiscal treatment of all aspects related to salaries;
Good English or French language communication capability;
Good computer skills (Word, Excel, Payroll software – working knowledge in Clarvision-EBS is a plus)
Ability to work independently and flexibility;
Attention to details and ability to manage multiple priorities in a fast-paced environment.

Benefits
We offer a dynamic, professional, and friendly work environment within a global organization;
If you are interested to become part of our team, please send your CV in English.

Who we are
As a result of decades of experience and six generations of family ownership, THUASNE is now a "multi-specialist" in several major disease classifications. Thuasne can provide assurance that its products are designed, manufactured and distributed using technology and resources controlled by the Group. This control offers patients and healthcare professionals a guarantee of quality and efficiency.