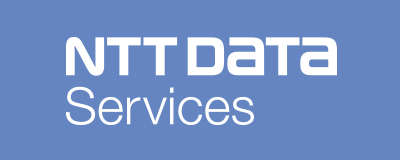 Accounts Receivable with German or Dutch
Karrierestufe
Mittlere Stufe (2-5 Jahre), Höhere Stufe (5-10 Jahre)
Gesprochene Sprachen
Deutsch, Englisch, Französisch
At NTT DATA Services, we know that with the right people on board, anything is possible. The quality, integrity, and commitment of our employees are key factors in our company's growth, market presence and our ability to help our clients stay a step ahead of the competition. By hiring the best people and helping them grow both professionally and personally, we ensure a bright future for NTT DATA Servicesnd for the people who work here.
NTT DATAervices currently seeks anrder 2 Cash with German/Dutch to join our team inucharest,ucurești (RO-B),omania (RO).
Role Responsibilities:
Responsible for performing the Review of contract set-ups & other related activities.
Timely review of all set-ups according to client terms.
Ensure that there is no contract that is kept on HOLD/Aging without proper reasoning.
Ensure updating all the trackers those are required to be maintained. For example, Daily Productivity/Volume tracker, etc.
Report any non-compliance issues to the Team Lead so that precautionary measures can be put in place
Ensure that there is no misuse of the Company's assets (emails/phones, pdf. writers etc.).
Be a part of the regular calls (need basis), audit the information (if needed) and to ensure that no scheduled Calls are missed.
Ensure proper control checks are adhered to, so that errors are minimized/ eliminated.
Ensure Invoices are collected as per the contractual term.
Follow up for Collection against Overdue invoices.
Ensure all invoices have been dispatched to the client on a timely basis.
Sending weekly Statement of Account, open AR report and unapplied Payment report to the Management.
Provide timely remittance to cash application team and support them to apply the payment timely and correctly.
Qualifications:
Fluent in business English and German or Dutch; both written and verbal;
Experience in SAP is desirable.
Experience in MS Office (MS Excel and MS ppt.)
Essential Knowledge and Analytical Skills MS Word/Advance Excel/Outlook
Economic Studies
Problem Solving
Managerial and Soft Skills Pleasing Personality
Commitment to Confidentiality, Integrity & Accountability
Good Team Player & Process driven person
Result Oriented
Turn Around Time for resolving past due invoices
Accuracy of payments collected as per payment terms.
Volume of collections target for assigned portfolio.
Speed of response to internal/external queries