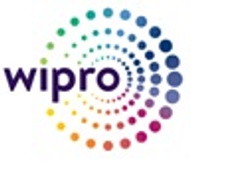 Order Management-Hebrew/ Czech/Dutch/German
Karrierestufe
Einsteiger (0-2 Jahre)
Gesprochene Sprachen
Tschechisch, Hebräisch, Niederländisch
Are you seeking for a challenge in your professional activities? Would you like to be part of a new project acting as an Order Management Specialist?
If your answers are yes, please see below what our responsibilities would be
-Responsible for carrying out a high quality Customer Service by creating robust documentation and process mapping and be part of an end to end support of Transition
-Act as a support enabler to develop SOPs and Training Material etc based on knowledge capture
-Reviewing requisitions for quality assurance, processing changes. This includes: verification of commodity codes, review for preferred suppliers, and ensuring price quotes are attached;
-Communicate with the local unit people for solving issues on requests;
-Placing purchase orders in line with the requests;
-Following up, cancelling, postponing and speeding up orders;
-Contacting suppliers and ask for quotations and order confirmation;
-Send purchase orders to suppliers;
-Solve invoice discrepancies in agreement with the local unit.
To perform this job successfully the following skills are required:

-Experience of working preferably in a BPO industry or in a shared service or back office environment in Order Management Process
-At least one year of work experience in Supply Chain Management and excellent knowledge of the end to end Order Management process
-Fluency innglishnd at least medium knowledge in any of the following : Hebrew/ Czech/Dutch/German
-Knowledge of computer MS Office and on-line tools and other ERP in Order Management.
-Ability to work & communicate with people across organizational units & across levels
-Excellent Communication Skills (Verbal & Written)Hebrew/ Czech/Dutch/German
-Strong analytical skills with an ability to solve a problem with a win-win negotiation approach.
-Ability to plan, prioritize and organize tasks in order to meet the defined SLAs
-Leading by example and ability to handle stressful situations
-Knowledge of Client and end user requirement
Benefits:

By joining Wipro, you have the opportunity to:
-Grow in the organization and develop and learn constantly
-Access a variety of training programs (job related and soft skills training)
- An attractive benefits package:
- Lunch tickets
- Fitness deduction
- Health &Life insurance and dental scheme;

If this role fits with your professional expectations, we invite you to apply and we will get back to you to discuss more details about the recruitment process.

Looking forward to meeting you!
Follow us on Facebook