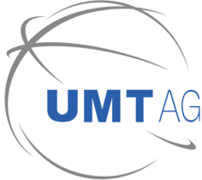 Operations Specialist / Project Support
Karrierestufe
Einsteiger (0-2 Jahre), Mittlere Stufe (2-5 Jahre)
Gesprochene Sprachen
Englisch - fortgeschritten, Deutsch - fortgeschritten
* alle Sprachen sind obligatorisch
Brutto-Gehalt pro Monat
2500 - 3000 €
Job Description
An opportunity has arisen for Operations Specialist/ Project Support (m/f) position in Munich.
As part of the young and dynamic Operations Team, you will be a liaison between internal teams (Software development and IT, Operations, Sale etc.), customers and other external stakeholders. You can make a difference to the success of the company throughout your initiatives and activities inhe quality assurance (QA) area. Together with the Head of Product Development and Operations you will streamline and confirm the efficiency and effectiveness of the processes, by continuous improvement. Your colleagues will rely on your contribution in supporting, estimating and controlling the Development and IT projects in terms of timeline and budgets.
Responsibilities
Monitor and report quality of IT service
Handle communications and relations with clients and other stakeholders
Support IT project management including controlling project timelines and budget
Support documentation of operational processes
Propose and implement change of process for improvement in efficiency and effectiveness
Assist internal and external auditing
Perform training of staff to enhance team's competence
Assist the CTO and the Head of PDO withd-hoceports and analyses.
Your Skills and Abilities Set
Very good number sense and high accuracy
Advance communication skills
Excel, PowerPoint
Proficient in both German and English languages
Ideally Experienced With
Agilenow-howScrum)
Relational databases (preferably SQL Server)
Atlassian Tools (Confluenece, Jira)
Controlling, Business Intelligence
Auditing projects.