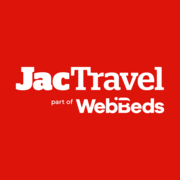 Reservations Executive
Karrierestufe
Einsteiger (0-2 Jahre), Mittlere Stufe (2-5 Jahre)
Gesprochene Sprachen
Englisch
We are looking for Reservations Executives to join our Company on a permanent positionat our Cluj Napoca office.
If you havefluency in English, and have the following skills:
Knowledge of Microsoft Word, Excel, Outlook and the Internet;
Well-developed written and verbal communication skills;
Ability to make decisions and to work on own initiative and in a team;
Numerically minded and well organised;
Ability to work to tight deadlines;
Strong negotiations skills and a passion to learn;
Experience within the tourism / hotel industry (desirable, not mandatory);
Knowledge of the UK & Ireland (desirable not mandatory)
Then come and see what JacTravel has to offer!
What's in it for you?
You'll be joining an amazing young team who put teamwork at the forefront of everything they do.
We're looking to offer you a competitive base salary as well as excellent Company benefits such as meal tickets, discounts on accommodations and flights, flexible work program.
As this is anentry-level position, fulltraining will be given to the right individual.
The Key Responsibilities of this role involve:
To ensure efficient processing of offline reservations;
To develop an understanding of offline products, including car tours, accommodation and entrances.
To sell additional services to clients whenever possible;
To liaise and communicate with clients in their language to establish a relationship;
To build up relationships with key suppliers;
To provide excellent customer service;
To share information with colleagues to enhance team work;
Ensure that the Manager is advised of any difficulties or complaints that occur;
If "Yes!" – We would love to hear from you.
Apply today to find out more!
Online-Interview
Do you speak English fluently?
Are you comfortable working with numbers?
Are you looking for a job in Cluj Napoca?