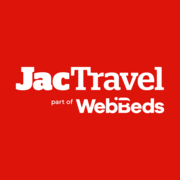 Operations Consultant Cluj Napoca
Karrierestufe
Einsteiger (0-2 Jahre), Mittlere Stufe (2-5 Jahre)
Gesprochene Sprachen
Deutsch, Englisch, Französisch, Italienisch, Niederländisch
If you want to work in an amazing young team and you have the following skills:
You speak fluent English and either of German, Italian, French, Dutch;
Excellent written and verbal communication skills;
Excellent working knowledge of MS Office applications, in particular Word and Excel;
High accuracy and attention to detail;
Able to work effectively under pressure and in an organised manner, juggling multiple priorities;
Here at JacTravel, we're looking for Operations Consultants to join our Company on a permanent basis
Asthis is an entry-level position, full training will be given to the right individual.

The key focus of this role involves:
Effectively managing clients and partners with their enquiries, dealing with complaints and ensuring that you keep customer satisfaction at the core of every decision;
Interact with customers by telephone and email to provide and process information in response to their requests and concerns about our products and services;
Input data into system and documentation;
A fully detailed job description will be provided upon application.

What's in it for you?

You'll be joining an amazing young team who put teamwork at the forefront of everything they do. We're looking to offer you a competitive base salary as well as excellent Company benefits such as meal tickets, discounts on accommodations and flights, flexible work program, medical scheme.

If "Yes!" - We would love to hear from you.

Apply today to find out more!
Online-Interview
Do you speak fluent English?
Which other listed language do you speak? At which level?
Do you have experience in a customer support role?
Are you looking for a job in Cluj Napoca?